Both ADATA and SK Hynix sent us news about their new DDR4 memory modules today. While ADATA was proud to have moved quickly to support the standard and launched 4, 8, and 16GB DDR4 modules today, SK Hynix boasted that it has developed the world's first 128GB DDR4 module.
ADATA
Taiwan's ADATA informs us that it has moved quickly to support the new DDR4 specification. Working closely with Intel the firm has developed and now launched 4, 8, and 16GB modules which are fully compatible with the next generation platform Intel Xeon processor E5-2600 v3 product family.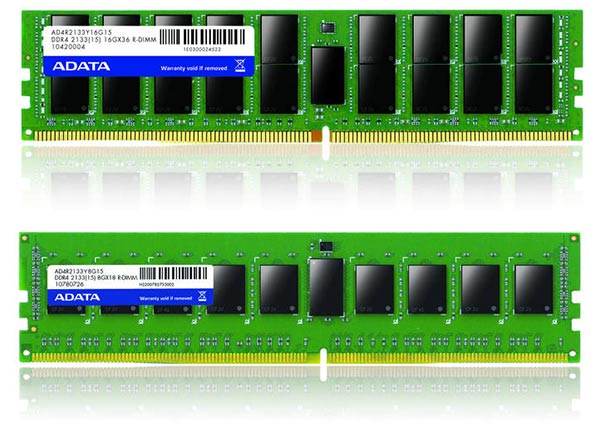 The modules are ECC Registered DIMMs which run at 1.2V and a frequency of 2,133MHz. They are said to be especially suitable for demanding cloud server, storage and networking tasks due to combination of speed and low voltage.
Jacky Yang, Product Manager at ADATA said "We are enthusiastic about the great potential of this new DDR4 specification, and we will move quickly to bring this new technology to our customers." He added that ADATA is also developing DDR4 versions of its ECC SO-DIMM, VLP RDIMM, and LRDIMM products.
SK Hynix
South Korean SK Hynix Inc. has announced the world's first 128GB DDR 4 memory module. It is based on 8Gb (Gigabit) DDR4 chips manufactured using a 20nm class technology. Hynix explains that the high density it achieved was facilitated by TSV (Through Silicon Via) technology. Like the ADATA modules, these are 1.2V and 2,133MHz components. Hynix says that paired with a 64-bit I/O its modules can process "up to 17GB of data per second".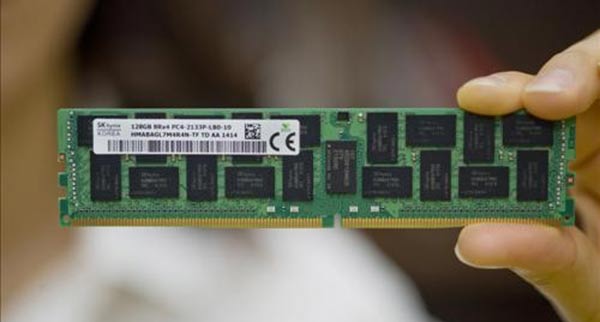 "The development of the world's first 128GB DDR4 module has its significance in opening ultrahigh density server market," said Senior Vice President Sung Joo Hong, the Head of DRAM Development. "The Company will further strengthen its competitiveness in premium DRAM sphere with the development of high density, ultrahigh speed and low power consuming products".
SK Hynix plans to start mass production of these 128GB and similar 64GB DDR4 modules from the first half of 2015.