After expanding its Vengeance family with keyboards, mice and headsets, Corsair has added to the Vengeance RAM line-up, with 8GB DDR3-1600MHz modules.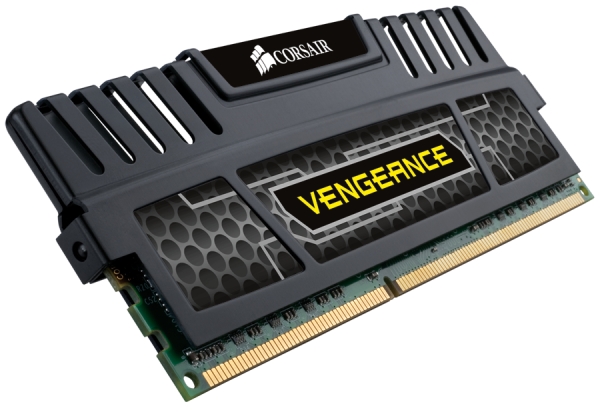 With rated timings of 10-10-10-27, the Vengeance 8GB DDR3 modules require 1.5V of juice, ship with jet black heatspreaders, and carry the part number 'CMZ8GX3M1A1600C10'.
Corsair tells us that this is the first of its Vengeance offerings to use the new 8GB modules, and availability should be imminent.
[Update] The aforementioned chip is now available to order from Scan.co.uk.