DDR600 @ G.Skill

DDR600 @ G.Skill




Wandering round hall 22 yesterday, I came across G.Skill's stand. G.Skill are a memory vendor who's Samsung TCCD-based modules are very popular among the enthusiast, with their schizophrenic tendencies to run both at DDR400 at low latency and high speed at relaxed latencies and minimal extra voltage. I reviewed a set of their modules recently, along with a few other TCCD-based sticks, and they performed excellently. Sadly, G.Skill confirmed to me yesterday that TCCD is no longer in production, so you might want to snag some of their TCCD-based stuff before it disappears.

Anyway, the lovely Joany and, I think, OPB, were showing off their PC4800/DDR600 memory using a VapoChill LS system running Athlon FX. It's the fastest PC at CeBit, or so they claim, but if it was actually OPB at the helm I'd have a hard time disbelieving it. We should have some samples of their DDR600 soon, and you can find my review of their PC3200/PC4400 here.

Here's a couple of shots of their stand and the system.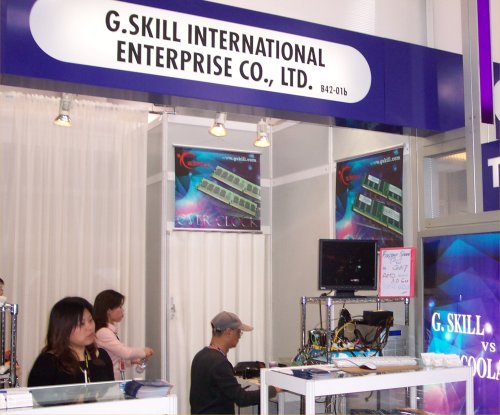 Click for a bigger version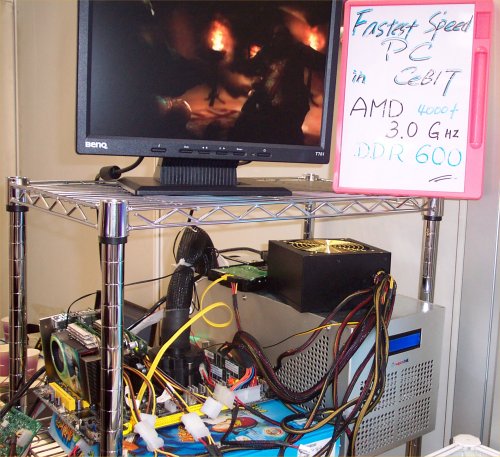 Click for a bigger version



Correction: It turns out that OPB didn't build the system and rather it was Coolaler .