We've been impressed with what we've seen of be quiet! power supplies thus far, but the manufacturer has found room for improvement with its latest addition - the Dark Power Pro 10.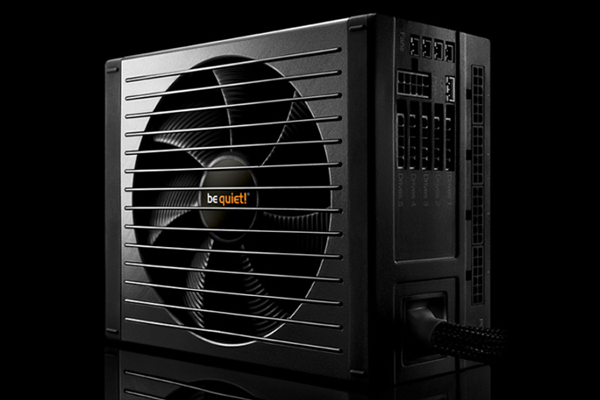 Heading to retail stores in June, this all-black beaut will be available in a choice of six capacities; 550W, 650W, 750W, 850W, 1,000W and 1,200W.
Aiming for the top-end of the market, the first three are FSP-based units that are 80 PLUS Gold certified, while the 850W+ models come from Seasonic and are up to 94 per cent efficient, which as you know is enough to bestow them with the sought-after 80 PLUS Platinum certification.
We're told that the new range uses "several important engineering features" to make the Dark Power Pro 10 "simply a power supply without equal," and be quiet! is hoping to live up to its reputation by delivering top-notch performance and ultra-quiet operation. In an effort to keep noise down to a minimum, the manufacturer is employing a 135mm SilentWings 2 fan complete with airflow-optimised blades, a fluid-dynamic bearing and a decoupled mounting designed to minimise vibration.
The promise of being "virtually inaudible" will attract the quiet-computing crowd, but be quiet! is also hoping to lure enthusiasts with a unique Overclocking Key that enables the user to change the configuration of the power supply's four +12V rails. At the flick of a switch, the user can choose between the default multi-rail mode, or an optional high-performance single-rail mode.
Interesting to note that the Dark Power Pro 10 was originally scheduled to make an appearance late in 2011, but be quiet! has been hell bent on fine-tuning the units to get as close to PSU perfection as possible. We'll be putting one to the test in the very near future to find out if they've been worth the wait, but if you feel you've held out long enough, expect to see the entire range pop up at various retailers over the course of the next few days.