POWER-Color - get it?
Increasingly, it seems that component manufacturers are trying to offer customers the complete line of PC parts, from GPUs to memory to cases. The latest expansion in this direction is by GPU-maker PowerColor, who is branching out into the power-supply market.
Having built its reputation around making ATI graphics-cards, the company has now launched two lines of PSUs - the Extreme Series and the Gaming Series.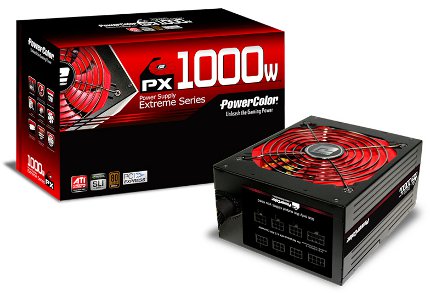 The Extreme power-supplies come in 1,000W and 850W versions and both feature 80 PLUS Bronze certification, meaning that they're over 85 per cent efficient at half-load. The design uses four 12V rails capable of outputting up to 20A each, which should help to spread the load from high-draw components. They also feature modular cables to help to keep the chassis clear and a low-rpm 140mm PWM fan.
Both units are certified for use with either CrossFire or SLI and the 850W model has four eight-pin PCIe power-connectors for fuelling multiple high-end GPUs. The 1,000W version steps it up a notch with six eight-pin connectors to drive the most powerful graphics-cards available.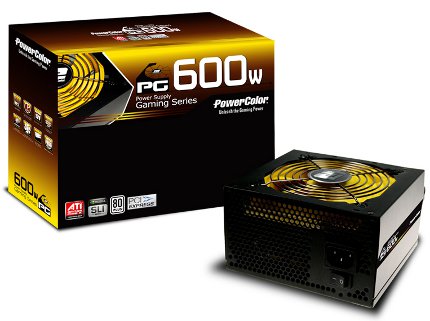 For the more mainstream consumer, the Gaming Series comes in 500W and 600W flavours. Being aimed at the mid-level market, these models feature slightly more pedestrian specs - 80 per cent efficiency, two 12V rails, two eight-pin PCIe connectors, a non-modular design and a smaller, 120mm fan. However, the power-supplies will still be made of the same high-quality, long-life components and are both certified as being ready for SLI- or CrossFire-enabled systems.
PowerColor hasn't released any further details yet, but the Extreme Series and Gaming Series PSUs should be available soon.