Logitech today launched a new gaming mouse called the Logitech G502 Proteus Core Tunable Gaming Mouse. The key selling points of this gaming rodent are in its tunability; it can be adjusted for surfaces such as wood, laminate, steel or mouse pad (but no mention of shag pile) and the user also has access to a range of weights thanks to its five removable 3.6g chevrons. Other gaming niceties include; 11 programmable buttons, in-game DPI shifting and a dual-mode fast-scroll or click-adjust mouse wheel.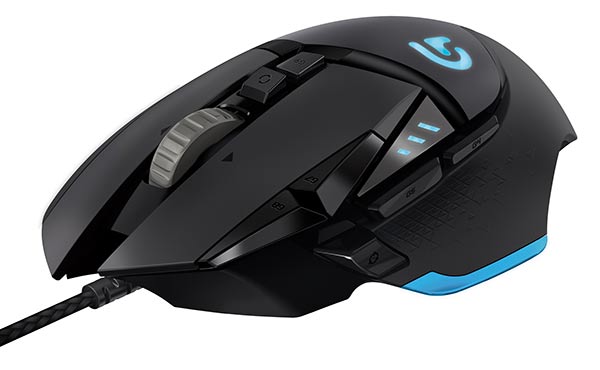 This new gaming mouse's tunable sensor covers a wide range from 200 to 12,000 dpi. When tested using the Logitech G240 mousing surface it achieved a maximum acceleration of greater than 40G and maximum speed of greater than 300ips. The sensor employs Logitech's Delta Zero technology which offers "unparalleled tracking performance and responsiveness," thanks to its zero sensor acceleration, zero smoothing or filtering, and zero pixel rounding config.
"With the world's best sensor technology, complete surface, weight and balance tuning and mechanical switches, we have made a mouse that dominates," said Ehtisham Rabbani, general manager of the Logitech gaming business. "The Logitech G team believes that when hype fades, Science Wins!"
As mentioned by Rabbani above, the G502 uses mechanical mouse micro-switches for all 11 clickable buttons. The primary buttons are rated to 10 million clicks. Buttons are programmable with commands and macros which are savable to one of three onboard profiles. Users can also select from "thousands of profiles" thanks to Logitech Gaming Software.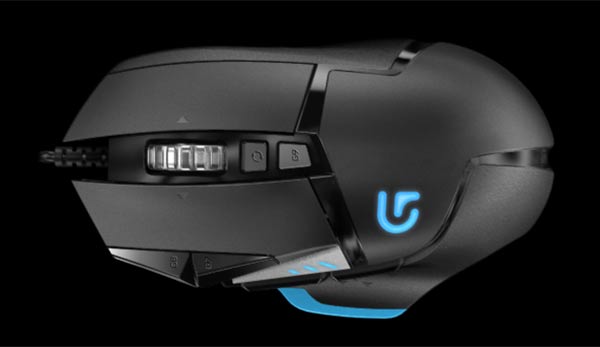 Logitech in-game DPI shifting allows five levels "from headshot-precise 200 DPI targeting to lightning-fast 12,000 DPI maneuvers". Again you use the Logitech Gaming Software to configure these settings.
The weight of the G502 is adjusted with five removable weights, under a magentic flap on the mouse base, of 3.6g each. Logitech points out that you can also place/remove these weights for front/back, left/right side balance purposes.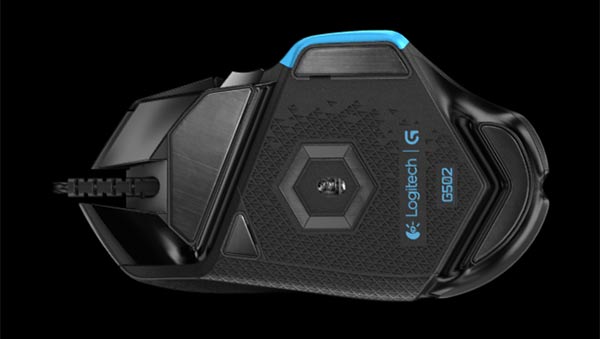 Other G502 key specifications include:
USB report rate: 1ms
Standard mouse weight: 168g
Mouse Dimensions: 132 x 75 x 40mm
Warranty: 3 years
OS: Windows Vista or newer
The Logitech G502 Proteus Core Tunable Gaming Mouse will be on show at the PAX East show this weekend if you want to have a try. It is expected to become available in both the US and the UK later this month with a suggested retail price of $79.99 or £69.99, respectively.