Cooler Master has unveiled the successor to its Trigger mechanical keyboard: the Trigger Z. The new premium gaming keyboard with full single-colour backlighting will become part of the CM Storm Gaming Keyboard range. It's a fully programmable 'board and supports up to five profiles and 75 macros backed up with 128KB on onboard memory. The Trigger Z also makes use of the popular Cherry MX mechanical keyswitches.

"The weapon of choice for hardcore gamers and e-sports professionals"
As mentioned in the intro paragraph, the CM Storm Trigger Z offers gamers five profiles and up to 75 macros. Macro and standard keys are fully programmable thanks to a built-in ARM CPU. The Windows key is lockable so you don't accidentally engage it during your frantic game playing. You also get a full complement of integrated multimedia key functionality.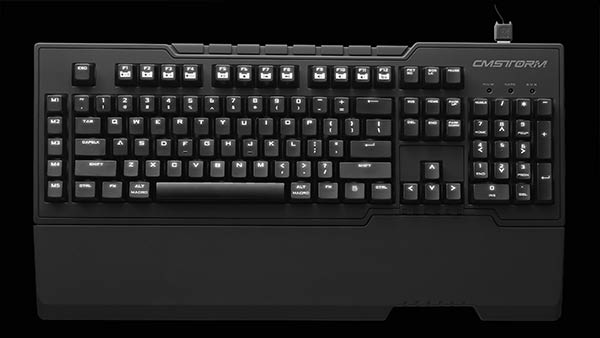 We are told that the Trigger Z will be launched in February and will initially only be available with Cherry MX Brown switches. Cooler Master says that the keyboard will "possibly" be available with Cherry MX Red and Blue keyswitches too, "depending on your region". Users can press up to 64 keys simultaneously without it missing a stroke, according to Cooler Master tech specs.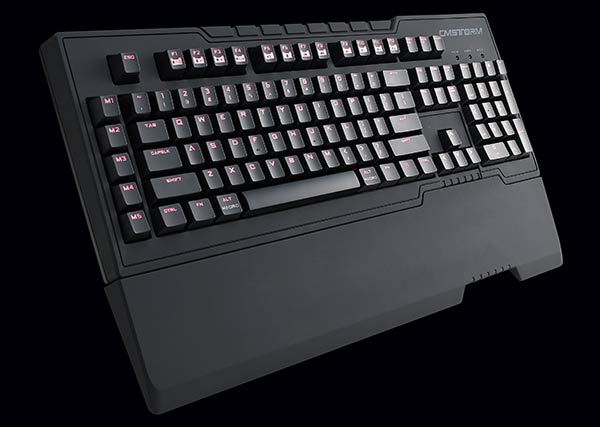 Looking at the keyboard build, the 1.5Kg Trigger Z includes a detachable non-slip rubber coated wrist-rest in the box. The keyboard cable is a full size USB type and is detachable, the braided one supplied by Cooler Master with the keyboard uses a gold-plated connector and contact.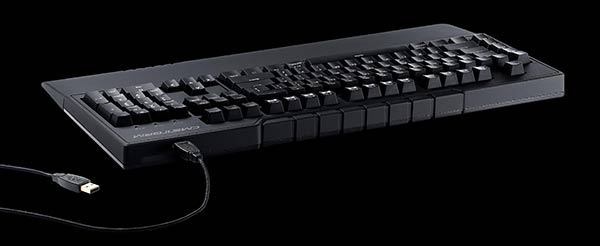 Cooler Master says that the Trigger Z will be available in the UK from February with a recommended retail price of £109.99 including tax.
Specifications:
SGK- 6010- GKCL1 - CHERRY MX Blue with blue backlight
SGK- 6010- GKCR1 - CHERRY MX Brown switch with white backlight
SGK- 6010- GKCM1 - CHERRY MX Red switch with red backlight
Macro Key: 15 in each profile
Profiles: 5 profiles
On-board Memory: 128k bytes
Online firmware and software updates
Dimensions: 47.6(L) *25.3(W) *3.8(H) cm
Weight: 1516 g / 3.34 lbs