Following on from September's HP Envy 17 Leap Motion special edition release HP has announced that a further 11 PCs are going to come equipped with Leap's eponymous built-in motion controller. Many of the systems are now on sale at HP.com and include nine different All-in-One systems and three desktop PC systems.
The Leap Motion blog proclaimed that "desktop computing is taking on a whole new dimension," with the introduction of these new systems from HP. The motion control firm informs us that the eleven new systems utilising its technology do so thanks to the bundling of the 'HP USB Leap Motion Keyboard'. This keyboard utilises the same 3.5mm high sensor that was designed for the HP Envy 17 Leap Motion SE notebook.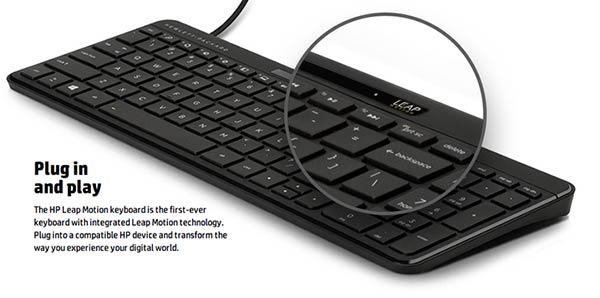 In its blog post Leap took the opportunity to remind us of the promise of motion control tech; "In the future, motion control will become a part of everyday life, with motion-control technology embedded in a wide variety of devices – including tablets, smartphones, interactive kiosks, and head-mounted displays. At the same time, Leap Motion technology will become ubiquitous among desktop platforms. Each step opens the door even wider for people to play, create, and explore in new ways." At the time of writing there are over 140 motion control enhanced apps in Leap's Airspace store. A new video published by the company shows the controller being used for Freeform 3D modelling, see below.
HP in turn had something to say about the partnership. "We are excited to be the first to embed Leap Motion's technology in a PC, and our collaboration with Leap Motion is just one example of how HP is innovating and defining the next generation computing experience," said HP's Ron Coughlin.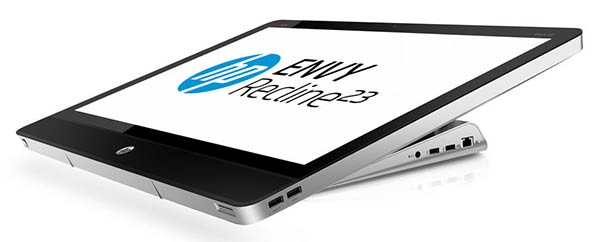 Desktop All-In-Ones including HP USB Leap Motion Keyboard:
HP ENVY Recline 23 Beats
HP ENVY Recline 23 TouchSmart
HP ENVY Recline 27 TouchSmart
HP ENVY Touchsmart 23
HP ENVY Touchsmart 23 SE
HP Pavilion 23
HP Pavilion 23 TouchSmart
HP Pavilion 21 TouchSmart
Desktop PCs including HP USB Leap Motion Keyboard:
HP ENVY 700
HP ENVY Phoenix 810
HP Pavilion 500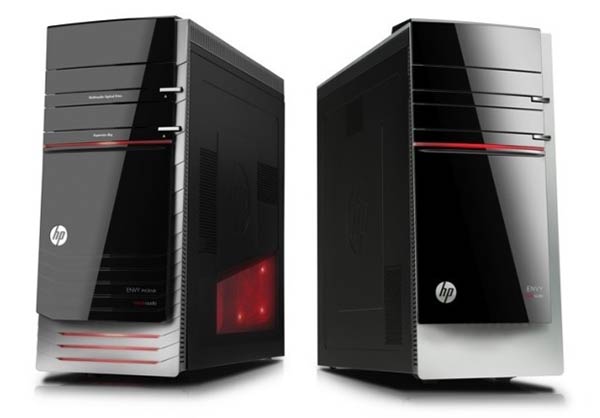 Some of the above HP systems are available now but all of them should be available before Xmas. HP is currently not selling its keyboard with integrated Leap motion controller as a separate accessory.