Being a web-based operating system, Chrome OS doesn't support some of the more traditional PC features, one of which is native support for printers. However, Google thinks it has a better solution, and it's now launched the service as a beta for adventurous test pilots.
Cloud Print works by sending you data from a Google device to the company's servers and back to your home printer from wherever in the world you happen to be. Unfortunately, only the HP Photosmart e-All-in-One printers support this natively, but you can use any old printer as long as it's connected to a Windows PC that's logged in and running the latest Chrome 9 developer build.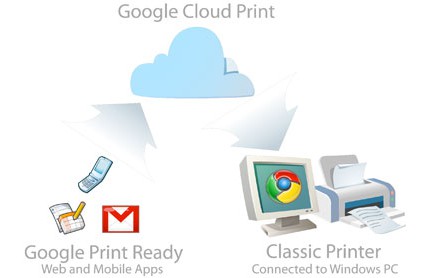 Of course, the other big caveat is that you'll need a Chrome OS device, and the only one available - the Cr-48 - is in pretty short supply. However, Google is going to expand the functionality to Android devices in due course and support for printing from the Chrome browser is also planned.
Cloud Print is a really interesting concept as an alternative to driver-based printing that Google is so desperately trying to avoid with Chrome OS. It could also make for an easy way to share a printer that avoids toying with often-confusing network configuration, and will be especially useful for mobile devices once compatibility is extended to more platforms.
More details on Google Cloud Print beta are available on the official FAQ, and the service is now open for anyone to test it out in the unlikely event that they have all of the requisite hardware. For everyone else, TechCrunch has posted some screenshots of the feature in action.