There was a time when no high-end PC was complete without a Creative Sound Blaster onboard to deliver high-quality audio and free-up a few more of those precious CPU cycles. As computers have gotten more capable, it's become less important to have an add-in board dedicated to the sound, but for those who demand higher quality - especially on a notebook - a sound card can be invaluable.
To satisfy those people, Creative is introducing a pair of new USB soundcards that are perfect for providing high-quality playback and recording at home or on the move.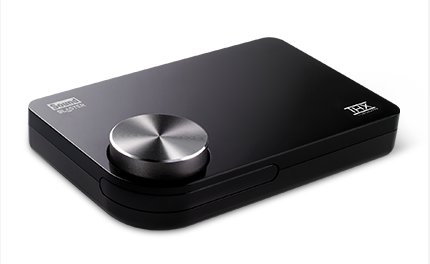 The Sound Blaster X-Fi Surround 5.1 Pro is designed more for use with desktops and can provide analogue or optical output to a full 5.1 surround-sound system. The box is THX TruStudio Pro and Dolby Digital Live certified, can play back and record at up to 24-bit/96kHz and comes with a copy of PowerDVD to enable decoding of DTS and Dolby Digital-EX. There's also a bundled remote to let you take control of your media from across a room.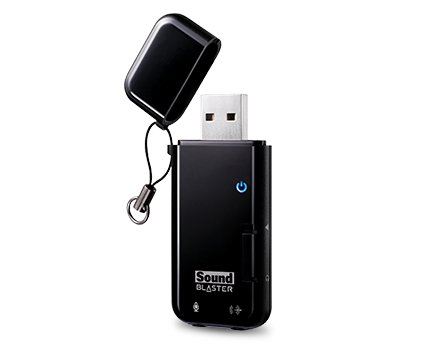 The Sound Blaster X-Fi Go! Pro delivers the same sort of quality but manages to cram it into a package the size of a large USB key. Obviously there's no room for 5.1 outputs, and the recording and playback credentials had to be been taken down a step to 'only' 44.1kHz. However, the more gaming focused stick does come with support for simulated 3D headphone surround-sound and EAX 5.0.
Both the Surround 5.1 Pro and the Go! Pro will be available from Creative's store starting on November 13 with an MSRP of £69.99 and £39.99, respectively.