As far as we can tell, people who play MMOs need peripherals with buttons - lots and lots of buttons. We've already seen a few specially tailored mice with ridiculous numbers of keys crammed onto them, and now the mad engineers at Razer have come up with a keyboard to match.
Apparently the Anansi is the world's first keyboard designed specifically for MMO gamers and features - you guessed it - extra buttons. As well as those that you'd normally expect to find on a keyboard, the company has added five programmable macro keys running down the left-hand side.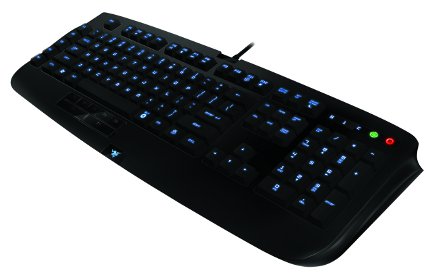 So far, so normal. What makes this board unique, though, are the seven 'thumb modifier' keys located just underneath the spacebar. These can be used in conjunction with the twelve normal ability keys for a total of 84 different key combinations, allowing you to easily map pretty much every ability. Your only limit is likely to be remembering which one you assigned to each button.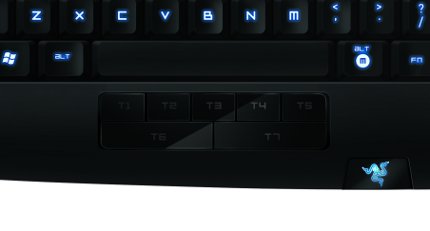 The Anansi is also equipped with all of the normal gaming features you'd expect on a high-end board, including on-the-fly macro recording, over 100 programmable keys and support for up to 20 gaming profiles that can be changed with the push of a single button. All of the keys are also backlit, and the colour can be selected from any one of over 16 million different shades.
For those with a need for extra buttons, the Anansi will start shipping from Razer's website sometime in December for $99.99/€99.99 (£78 inc VAT).