As nice as modern keyboards are, there are still a lot of people hankering for the tactile feedback that you can only get from a traditional mechanical model. Unfortunately, this often means sacrificing some of the gaming or multimedia features that we've all come to rely on.
It looks like Razer is now offering the best of both worlds, though, with the brand new BlackWidow.
The keyboard has a fully-mechanical design which should provide a nice 'clicky' response in use, with 50g of resistance on each key. The manufacturer has also outfitted the BlackWidow with all of the features you'd expect on a top-of-the-line gaming keyboard, including a 1ms response time, on-the-fly programmable macro keys and customisable profiles.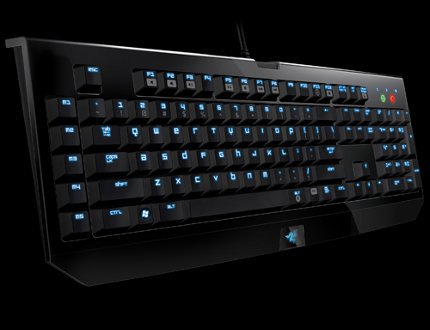 The keyboard also has a full suite of multimedia controls and a gaming mode that can deactivate the Windows keys.
For those who want a little more flash, the BlackWidow Ultimate is available with individually backlit keys that can be adjusted through five brightness levels.
As with all of Razer's keyboards, these are wired to ensure the best performance. The Ultimate edition also features an extra USB port as well as audio-out and microphone-in connectors.
Both models are currently available for pre-order from the company's website with an estimated shipping date of September 21, though only a US layout is currently offered. The BlackWidow will cost €79.99 while the Ultimate edition will run €129.99 (around £66 and £107, respectively, including VAT).