Logitech has launched a new gaming mouse at the more affordable end of the market. The new G203 Prodigy is an ambidextrous rodent that leverages classic Logitech industrial design (G100s influenced) but adds some pizzazz with RGB lighting. Despite its budget leaning, the G203 Prodigy features a 1000Hz USB report rate, a 'cutting edge sensor', six programmable buttons, onboard memory, an ARM microprocessor, and advanced button tensioning.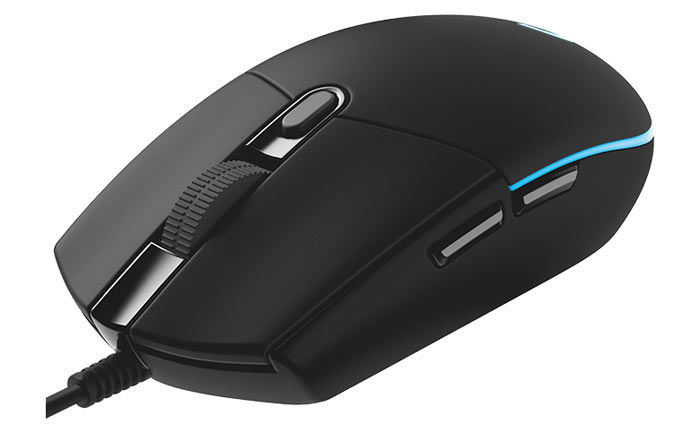 The new G203 Prodigy employs Logitech's in-house designed "manufactured in Switzerland" sensor which offers tracking speeds from 200 - 6,000dpi. It can track speeds beyond 200ips and acceleration beyond 25G. On the fly DPI shifting is available to switch between four settings - configurable via the Logitech Gaming Software (LGS). Logitech claims that the 1000Hz (1ms) USB report rate is up to 8x faster than standard mice. This is an important parameter for timely hand to screen movement actions.
Logitech's G203 Prodigy offers two levels of programmability; the RGB lighting frills and the buttons. For the lighting you can use LGS to access over 300 game profiles and "intelligent illumination" that responds to your in-game actions. More practically, you can use LGS to configure any of the 6 buttons of the mouse to simplify in-game actions. Thanks to the on-board memory, once these lighting and control parameters are set the mouse remembers the settings and can be used on another PC without LGS and without forgetting your customisations.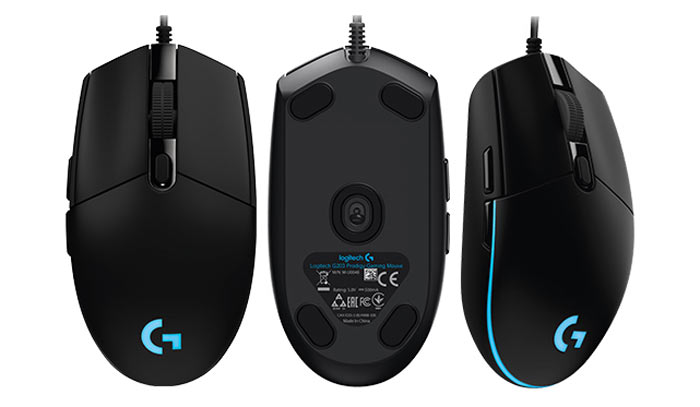 Further key specs of the Logitech G203 Prodigy are; its left/right buttons are rated for 10 million clicks, its feet are rated for 250Km mouse mat (not sandpaper) travel, it measures 117 x 62 x 38mm, weighs 85g, and includes a 2m connector cable. The G203 costs $39.99 in the US or €44.99 in Europe and is orderable online now.