Synology has launched a pair of new DiskStations, with immediate availability. The DS916+ is a 4-bay scalable NAS which is aimed at professionals and growing businesses and is the successor to the DS415+. The DS116 is a 1-bay NAS aimed at home users and small workgroups on a budget, it is the successor to the GS115.
Synology DiskStation DS916+
As mentioned in the intro, this is a 4-bay NAS. However its storage flexibility doesn't stop there, as it can be scaled up to supporting nine drives thanks to compatibility with the DX513 expansion unit. Synology says this upgrade facility allows businesses to start with a lower upfront cost without worrying about hitting a storage capacity brick wall in the near future.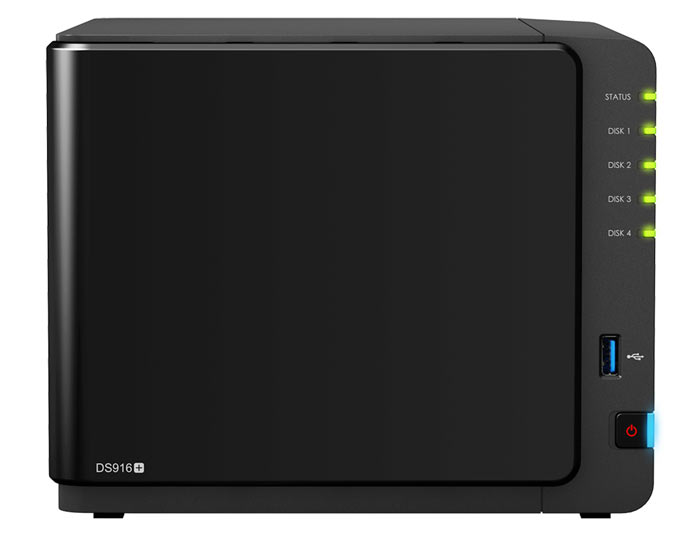 Inside the DS916+ there is an Intel Pentium N3710 quad-core processor with AES-NI hardware encryption engine. This is accompanied by 2GB or 8GB memory, depending upon your requirements. With your unit populated you can enjoy link aggregate average 225.91MB/s reading and 221.04MB/s writing speeds, or an encrypted reading speed over 225.83MB/s and writing at over 209.35MB/s.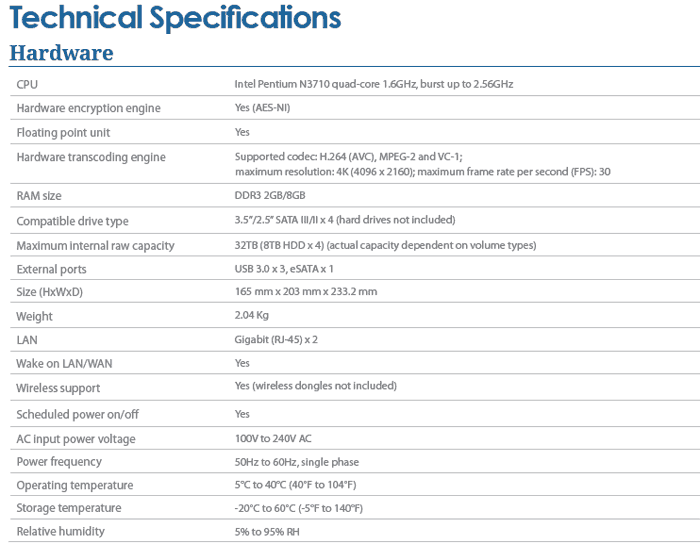 The Synology DiskStation DS916+ supports real-time H.264 single-channel 4K Ultra HD or triple-channel Full HD video transcoding. In use you will find that the DS916+ consumes up to 30W when accessing drives and as little as 13W in HDD hibernation. Users benefit from the award winning DiskStation Manager OS and the features it brings plus a 3-year limited warranty.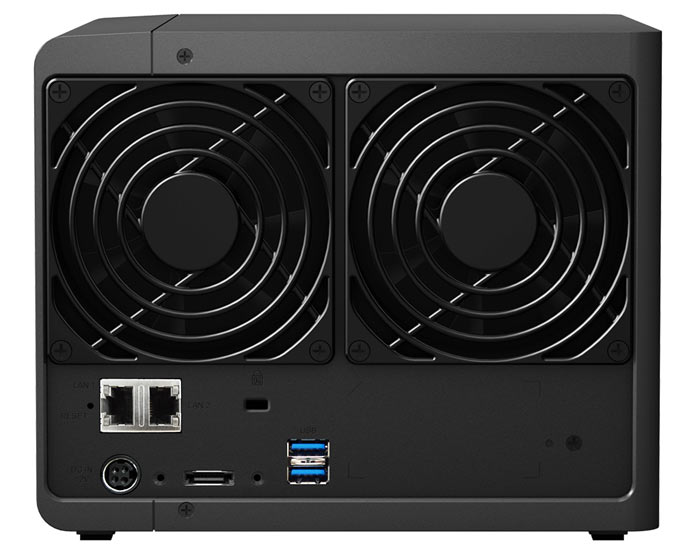 RRPs for the DS916+ 2GB and DS916+ 8GB are £442.80 including VAT (or €480.00 excluding VAT), and £480.00 including VAT (or €520.00 excluding VAT) respectively.
Synology DiskStation DS116
This 1-bay NAS is "an excellent choice for home users and workgroup environments," said Jason Fan, product manager at Synology Inc. The compact, energy efficient device provides NAS access to less demanding users such as home users and those on a budget – those looking to create a 'private cloud' are particular market targets. It provides a good entry level solution with the same powerful software, DiskStation Manager (DSM), for backup, multimedia, and so on.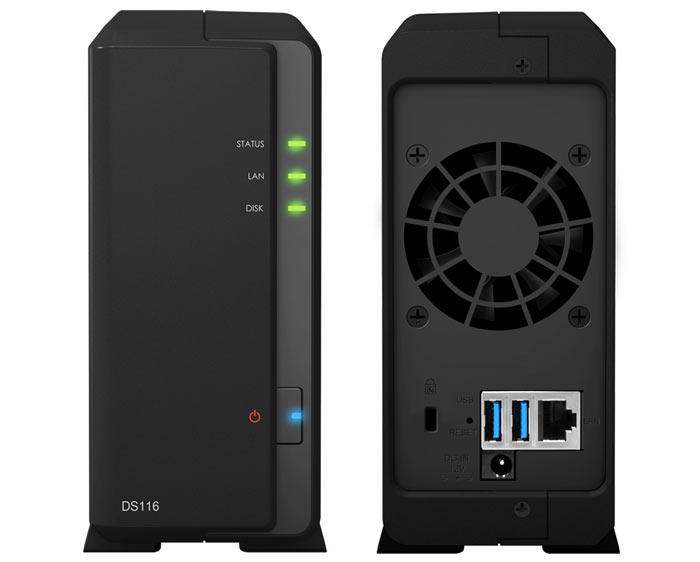 Inside the DS116 you will find a Marvell Armada 385 88F6820 Dual Core 1.8GHz CPU and 1GB DDR3 memory. Unencrypted performance is 112.67MB/s in reading and over 111.82MB/s in writing. Turn on encryption and these figures aren't heavily impacted; 112.97MB/s in reading and 93.73MB/s in writing. Synology says these figures are very much improved over the DS115; providing over 240 per cent faster encrypted reading and over 360 per cent faster encrypted writing speeds.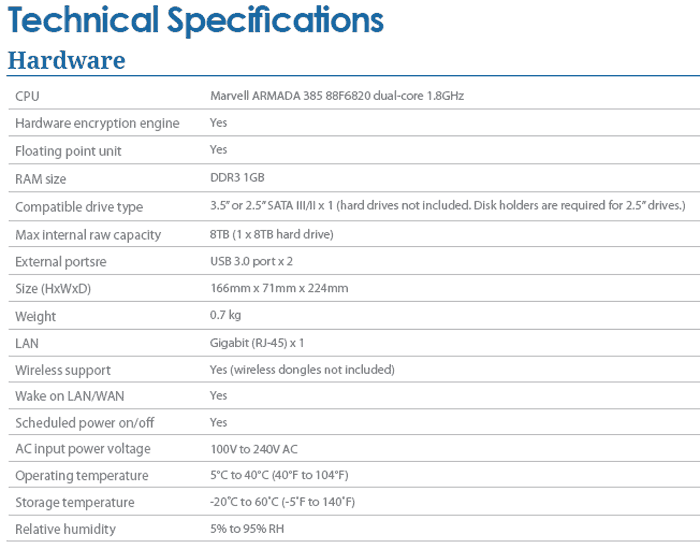 The Synology DiskStation DS116 NAS consumes little power; only 10.68 watts while accessing data and 6.28 watts during disk hibernation. The single 1GbE LAN Port on this device is accompanied by Dual USB 3.0 ports. Buyers receive a 2-year limited warranty. The DS116 costs £127.20 including VAT, or €137.50 excluding VAT.