In a deal announced today Intel will buy technological patents from Cray Inc. for $140 million cash (£87 million). The patents include hardware patents concerning interconnect technology that is used to link multiple processors together and exchange data at high speed. Cray shares jumped 24% to $8.75 in pre-trading and are currently climbing, surpassing $9, as the NASDAQ has just opened.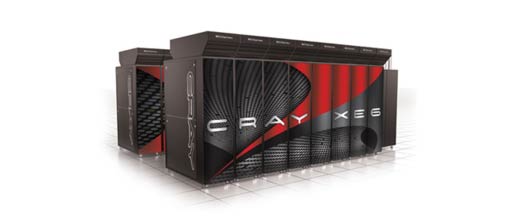 As part of the deal, of the 800 employees currently at Cray about 10 per cent will be joining Intel. The Cray CEO Peter Ungaro said of the deal "This agreement also dramatically strengthens our balance sheet and increases our options for further growth, profitability and creating shareholder value." As mentioned in the introduction, Intel will gain Cray's technology concerning ultra fast links between high performance computers.
Earlier this year in a similar deal Intel acquired Qlogic's high-end server networking products (for $125 million) in order to support its goal of creating high performance supercomputer architectures. Intel aims to create computers 100 times faster than the current 10 petaflop performance peaking machines within the next 6 years. Qlogic's InfiniBand is a preferred, more scaleable, replacement for Ethernet in today's supercomputer systems. While companies selling supercomputers don't trade in large volumes they can still be profitable because of the high prices involved.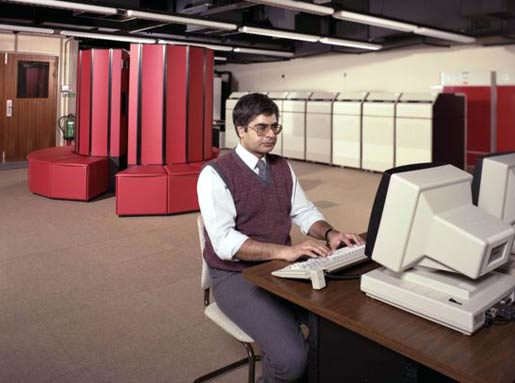 Intel has obviously thought networking should not be neglected as part of its portfolio. While Intel battles against other CPU makers the rest of its supporting components can be worked on further to enhance overall computing performance. The increasingly popular System on Chip (SoC) designs need to have all the essential ingredients in balance to perform well, a SoC is only as strong as its weakest component. Also looking optimistically ahead, the technology used in these supercomputers is often refined and distilled to become new consumer level technology in our future home hardware. Faster networking anybody?