Netgear has announced its N900 (WNDR4500) router, which though now available in the United States for $179.99 US Dollars, is set to reach our shores later this year.
The WNDR4500 delivers up to 450 Mbps on both 2.4GHz and 5GHz bands, and uses the combination of six highly-sensitive internal antennas and ultra-high-power radio amplifiers, to deliver greater range and speed - according to the company.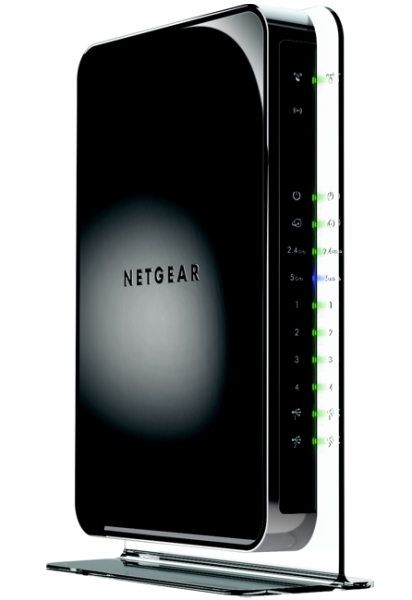 Going for simplicity, we're told that the WNDR4500 doesn't require a CD for installation or configuration, and that users can tinker with settings though any browser on multiple platforms - including smartphones and tablets.
The WNDR4500 also comes with other features such as guest network access, DLNA, advanced QOS and AP mode. It's dubbed by the company as being 'the world's most advanced wireless home router.'