Bigfoot Networks has today unleashed its latest high-end network interface card (NIC), the Killer 2100.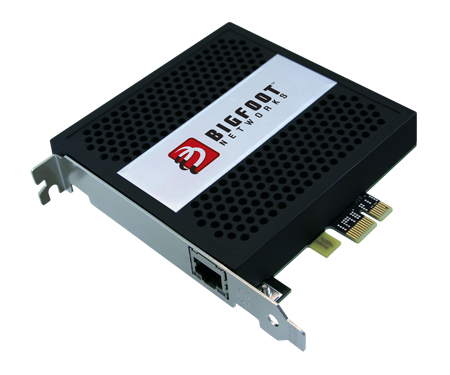 Arriving as a successor to the Killer Xeno Pro, the new-look 2100 aims to offer the best possible online gaming experience through Bigfoot's own Game Networking DNA technology.
The card, equipped with a dedicated 400MHz processor and 128MB of DDR2 memory, is essentially a mini computer designed to handle all your system's networking activity. Slotting into any standard PCIe x1 slot, it uses Linux-based software to effectively bypass the Windows networking stack to provide improved latency, less stutter and generally less lag.
In addition to potentially-improved pings, the card's ability to offload networking tasks from a system's CPU may also boost in-game performance. The real-world benefits of a high-end NIC, however, have always been subject to debate, and it looks as though Bigfoot Networks wants to settle the argument once and for all with a new bundled software utility dubbed the Killer Network Manager.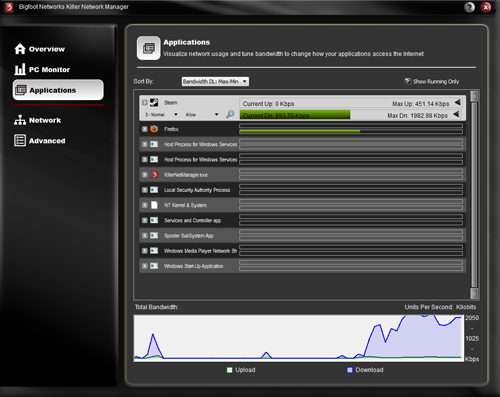 Designed to provide tighter control of the card's functions, the Killer Network Manager allows users to monitor and throttle bandwidth on a per-application basis, and features built-in benchmarks to measure network latency.
The validity of an in-house benchmark designed to showcase a product's worth is somewhat dubious, but the results might manage to convince would-be buyers.
Trouble is, for the sake of what's likely to be a minor reduction in pings, the Killer NIC line has always struggled to justify the associated costs. Don't expect that problem to disappear anytime soon, as we're told to expect the Killer 2100 in stores in a matter of weeks priced at around £86.
Worthy of consideration for die-hard gamers, or would the cash be better invested in a GPU upgrade? Only time and benchmarks will tell.
Press release: Bigfoot Networks unleashes Killer™ 2100, the world's fastest online gaming network card