Is this a 680i LT SLI I see before me?


While hanging around the XFX stand, we spotted a new product that seems to have appeared with very little fanfare. A closer look revealed it to be a 680i LT board, then picking up the XFX catalogue provided us with a run down of the specs. Handy!

Ok, so the MB-N680-ILT9 is pretty much a reference board, but it still gives you an NVIDIA chipset for your Intel Socket 775.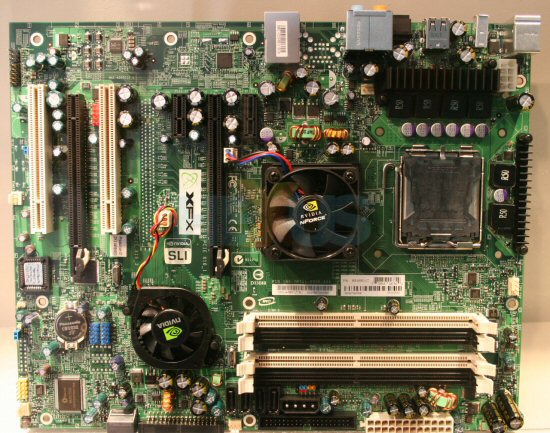 Click for larger image



Features include support for dual PCIe X16 and DDR2 800/667/533MHz, along with FSB speeds up to 1333MHz for the overclockers. You also get six SATA slots and a Gigabit Ethernet port.

There's a slightly cut-down version of the 680i SLI board, where you lose the third PCIe port and don't get two Gigabit ports - but do still get NVIDIA nTune, letting you adjust BIOS settings from within Windows. Oh, and there's support for SLI memory at 800MHz and the rather good NVIDIA MediaShield storage technology for simplifying setting up your RAID array.

Thoughts? Share them in the CeBIT 2007 forum.