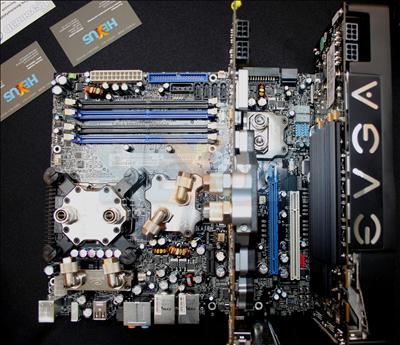 EVGA has a rightful claim to be considered NVIDIA's most enthusiast-oriented partner. In addition to launching a number of overclocked GeForce SKUs, the company has branched out into motherboard production, headlined by its excellent nForce 680i SLI board.

Bring to bear its close relationship with innovatek - the cooling specialists - EVGA is launching a pre-fitted four-waterblock nForce 680i SLI that's designed to complement the Black Pearl series of cards.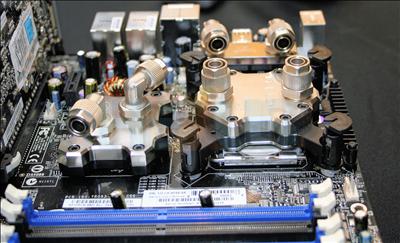 innovatek's high-quality blocks are used for the CPU, PWM, northbridge and southbridge - the hottest-running parts of the board. We like the fact that the CPU block installs via the reference push-fit clips, making removal and reapplication a cinch.

The southbridge block is small enough to allow a long-ish PCIe card to fit into the third slot, as well.

Pricing is reckoned to be around £330. Expensive, yes. Quality, definitely.