ZOTAC has today introduced a seemingly-unusual array of ION Upgrade Kits consisting of a small-form-factor motherboard and a ZOTAC ION graphics card.
At present, the Upgrade Kits are available with a choice of four ZOTAC motherboards; the NM10-ITX, NM10-DTX (pictured), nForce 610i-ITX and GeForce 6100-ITX.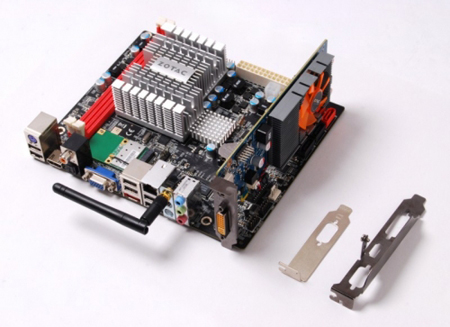 So, what exactly do you get? Well, ZOTAC isn't making it as clear as we'd like, but we've put our heads together and concluded that it's ultimately an existing small-form-factor board paired with NVIDIA's second-generation ION GPU on a discrete PCIe x1 graphics card.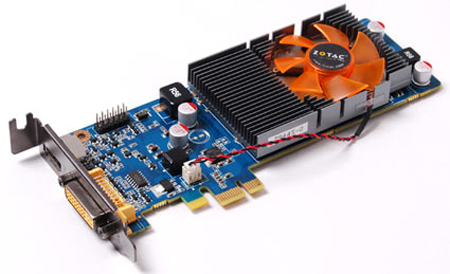 The ZOTAC ION card, pictured above, matches NVIDIA's second-generation ION specification, which itself is nigh-on identical to the entry-level GeForce 210. What you're looking at is a 40nm DirectX 10.1 GPU clocked at 589MHz, 16 stream processors clocked at 1,402MHz and 512MB of DDR3 memory connected to a 64-bit interface and operating at an effective 1,580MHz.
It looks as though ZOTAC will only be offering the ION card bundled with its existing boards, as opposed to a standalone add-on, which makes us wonder; why not wait until second-generation ION is integrated onto the board itself?
Furthermore, unless a lack of PCIe x16 slots is a problem, why not just buy a GeForce 210 as your small-form-factor upgrade? There are now passive solutions available, after all.
It's a strange one, and unless ZOTAC has implemented NVIDIA Optimus technology - of which it makes no mention - we're struggling to see the point.
Press release: ZOTAC Unleashes World's First ION™ Upgrade Kits