CEBIT 2005: ASUS - Intel 955 and the slocket is back!
Intel 955 mainboards - P5WD2 Deluxe and Premium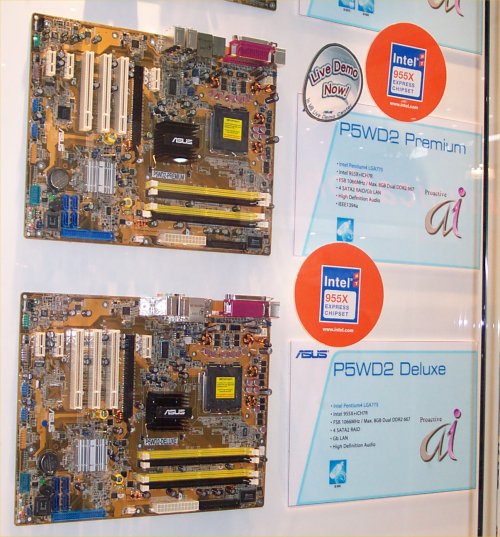 Click for a bigger version


ASUS were also showing off some upcoming Intel i955-based mainboards. 955 is to be paired with Intel's next generation I/O processors, ICH7 and ICH7R. More on that core logic in a couple of days when I grab some 955 board shots from others.


ASUS's µPGA479 to µPGA478 socket adaptor
Just a pic of this one. I'll have a sample when I get back from CeBit, so look out for the review.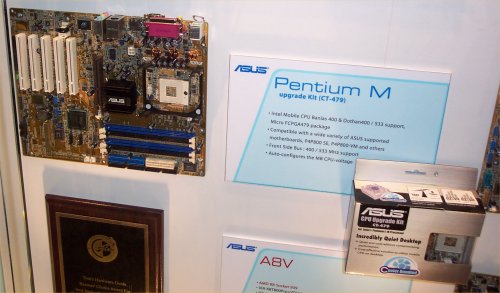 Click for a bigger version