Announced many months ago, the Microsoft Surface with Windows 8 Pro is on the brink of being available - customers in North America should be able to take one home starting from midnight on Friday.
The Microsoft Surface RT has been available for since October and it fulfils its requirements as a portable for both work and play pretty well; it has a good touch screen on which to enjoy touch-enabled entertainment, it's not too big, not too heavy, possesses decent all-day battery life and comes with Microsoft Office installed so you can use it for serious tasks. However the Surface RT, by all accounts hasn't sold very well.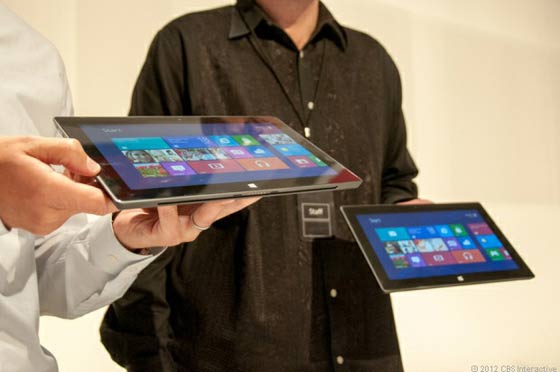 RT or Pro, the choice is yours
Even before reviewers got their hands on the Surface Pro it was having a bit of a tough time. Pre-hands-on people were questioning its price, storage capacity, portability (compared to "standard" tablets) and its potential battery life. However users were optimistically looking forward to something that may be able to fulfil Windows 8 promise of the best of both desktop and touch interfaces.
What the reviewers said
Reuters summed up the tone of the plethora of reviews already out for the Surface Pro as "largely negative reviews, casting a shadow over the software group's hopes to take a bite out of sales of Apple Inc's iPad and MacBook Air."
Looking firstly at the more negative opinions, ABC News was quite critical saying "As a tablet, the Surface Pro is not as strong as its competitors. It's larger, the battery life can't compete and still lacks critical apps. As a laptop it's hampered by its smaller screen size, lack of a good mouse option and the fact that it doesn't really sit on your lap. Putting the two together results in a breed that's simply not as compelling as separate tablets and laptops." The reviewer surmised owning both a tablet and a Windows laptop is a better option.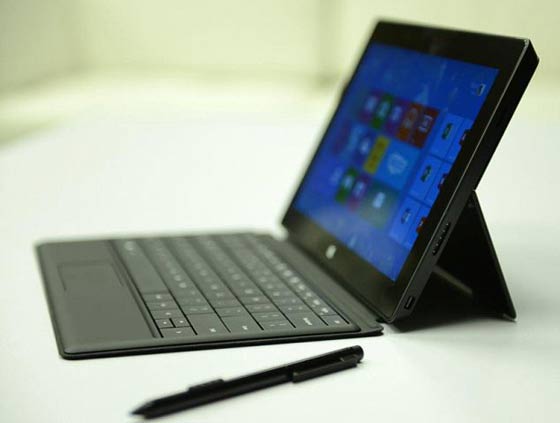 Gizmodo also pooh poohed the Surface Pro as "ultimately the best answer to questions a lot of people haven't bothered asking yet". In summary "the Surface Pro probably isn't worth it".
The reviewer at The Verge was perhaps the most damning of the Surface Pro's prospects "Who is this for? Even a well-executed Surface still doesn't work for me, and I'd bet it doesn't work for most other people either." Harshly it was surmised that the Surface Pro is "too big, too fat, and too reliant on its power cable to be a competitive tablet, and it's too immutable to do everything a laptop needs to do. In its quest to be both, the Surface is really neither." Ouch.
On the positive side of things The New York Times said "there's a lot to admire in Microsoft's accomplishment" and that it "strikes a spot on the size/ weight/ speed/ software spectrum that no machine has ever struck".
ZDNet also concentrated on seeing how the Surface Pro could be seen as an ideal computer for some people. Calling it a; "brilliant, quirky, flawed" computer. For some mobile office workers the writer saw scenarios in which "The Surface Pro absolutely shines". The review concluded that "In short, this is a great product for anyone who's already committed to a Microsoft-centric work environment".
Microsoft responds
Microsoft's Panos Panay and his team have already responded to many of the issues and questions raised about the Surface Pro via a Reddit Ask-me-Anything session. When discussing the shorter than ideal battery life he said that the Surface Pro offers the best possible compromise possible between Intel compatible power and portability.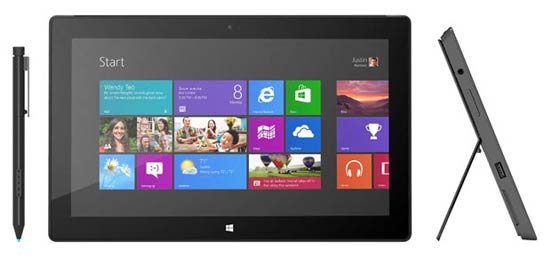 Moving onto the subject of storage space Panay said "Initial reports out regarding available disk space were conservative (eg. 23GB available on 64GB and 83GB available on the 128GB system), however our final production units are coming in with ~6-7GB additional free space." So obviously Microsoft has tweaked something there. He also pointed to the "ability to extend your storage via microSDXC, USB 3.0 and SkyDrive".
Initially the Surface Pro will be available in both 64BG and 128GB versions at $899 and $999 respectively. Buyers are expected to stump up another $120 for a keyboard accessory. Meanwhile on Microsoft's UK site the Surface Pro is still described as "coming soon", no dates or prices for us as yet.