Dell, Lenovo and Fujistsu-Siemens begin shipping integrated Vodafone broadband

Vodafone has a massive hall here at the CeBIT show in Hannover - a completely independent building dedicated to its business interests in Europe. In there, it's showing a number of new mobile handsets coming to the market and we'll cover these later in the week in manufacturer-specific articles. But what really grabbed our eye in the Vodafone hall were the laptops on display!
It turns out that Dell, Lenovo and Fujitsu-Siemens have teamed up with Vodafone to offer fully integrated UMTS (Universal Mobile Telecommunications System) 3G mobile technology through an inbuilt modem. UMTS services nominally offer broadband internet speeds of up to 1.8Mbps and Vodaphone says that usage statistics show that most customers experience a respectable 1.4Mbps download speed.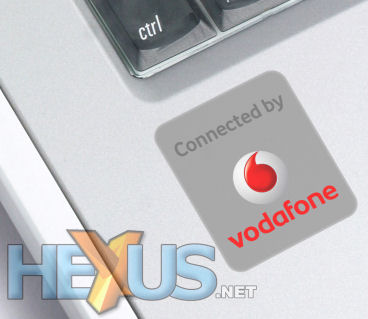 The integration of UMTS doesn't use a laptop's CardBus/PCMCIA slot - it's entirely internal, much like the wireless modules in most of today's laptops. The service itself is said to be already used by over 1.5 million German Vodafone customers, who now have access to DSL speeds without the need for access points or offices.
While it seems this service is currently only available in mainland Europe, it's expected to migrate to UK shores should it prove to be a success. The introduction of company-specific hardware goes one step further to the preloaded software of the past from companies such as AOL.
Could this become a true threat to the roll out of WiFi access spots in public places? Possibly, but the mobile companies have to compete somehow, especially with WiMAX due in the fourth quarter of 2006.