Perhaps one of the most suitable and appealing replacements to the fast disappearing netbook is the hybrid tablet come notebook. Netbook owners will often state that it's the small form-factor that was the appeal and, whilst Ultrabooks are undeniably thin, they're not typically small. To be a notebook and an effective tablet, hybrids typically fall in the 11in display-size range.
Firms appear to have picked-up on this fact and have launched a bombardment of hybrids at the IFA show in Berlin.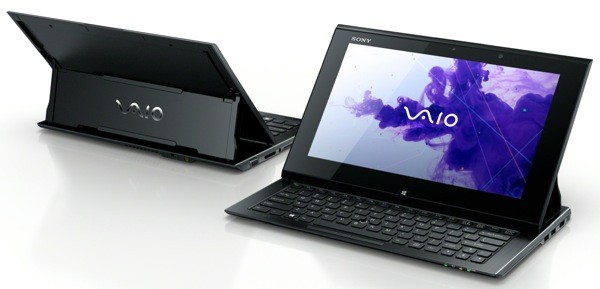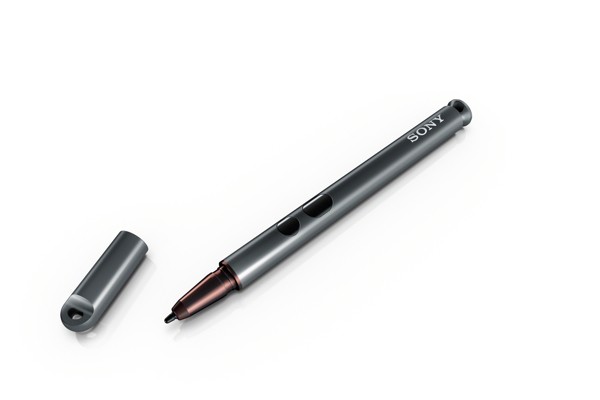 Sony has been quick to land with the rather stylish Sony VAIO Duo 11, which we reported on earlier in the week. This slider device features an 11.6in 1080p touch-screen display, a backlit keyboard, Intel Core i3/i5/i7 CPU and 128 or 256GB SSD, with options dependant on the size of one's wallet. Most importantly, the device features a digitizer pen that is not based on capacitive technology and should produce some fairly accurate results when using the associated pen. VGA, HDMI, SD, USB 3.0, NFC, GPS and WiFi are all present and accounted for.
Samsung has also established a powerful presence with its ATIV Smart PC Pro, which, like the Sony, features an Intel Core i5 processor, an 11.6in 1080p display, 4GB RAM and up to a 256GB SSD. Rather than copy Sony, however, Samsung has instead copied ASUS, utilising the firm's 'Transformer' detachable keyboard concept. What is unique and fast becoming a Samsung identifier is the presence of the Wacom-powered S-Pen.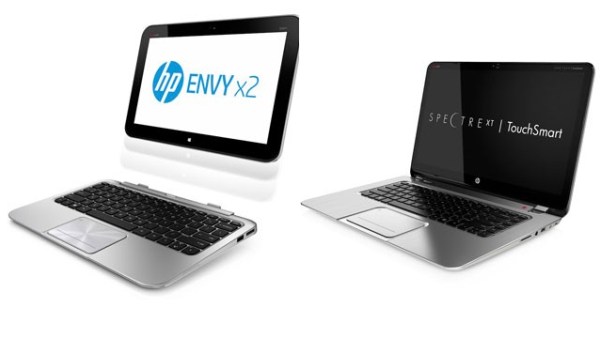 Not to be set aside, HP is also on the attack with its HP Envy x2, which, much like Samsung, follows the 'Transformer' detachable keyboard concept, though feels a little bulkier and less refined, however appears to have a somewhat more substantial keyboard and trackpad, not unlike the firm's new touch-screen Spectre XT Ultrabook, pictured on the right. The 11.6in 768p IPS display can pump out an impressive 400nits and, as another point of appeal, sound is powered by Beats Audio. NFC and pen support will ultimately be present on the device. This is an Intel Atom tablet, factor in the lower screen resolution and this should be a fairly affordable product.
Truly, ASUS was first to seriously penetrate the Hybrid market with its Transformer and Slider Android tablets. We know of course, back from Computex, that ASUS already has a huge range of multi-screen and detachable touch devices ready for market to combat these new contestants; it'll be interesting to see how the firm adapts to its new found competition.
Whilst many manufacturers are releasing high-end devices that will no doubt cost in the region of £1,000, many are staying true to affordable netbook routes, offering Intel Atom-based devices as an affordable alternative, typically with reduced storage and screen resolution. Money is not the only upside to these cheaper devices, however, with the upcoming Clovertrail Atoms offering great battery life.
Perhaps most important to note is that all of these devices are powered by Microsoft's Windows 8 operating system. With the slimming-down of space and memory consumption, new power and touch friendly features, the new OS, with a push from Microsoft is enabling all kinds of new touch-enabled computers to crop-up. The hybrid is one of many, with consumers soon to be spoiled for choice in this one category alone. It'll be quite some time until the market settles down again and some clear dominating brands and formats emerge. It's both an exciting and a confusing time to buy a new notebook/tablet/multi-screen thingy.