Thanks to its trusty network of sources, Engadget has managed to get its hands on a number of renders of HP's upcoming webOS tablet.
Apparently, the model pictured is codenamed the Topaz, and measures 9in across the screen. This will be joined by a 7in Opal tablet which will be marketed more as an e-reader and media device, although both will be powered by the same unnamed 1.2GHz processor.
According to the accompanying slide, the Opal will be available in WiFi, 3G and 4G varieties, all of which will launch in September of this year - although the AT&T-specific 4G version will be delayed until next summer. It's thought that the Topaz will arrive earlier, but no specific dates were given.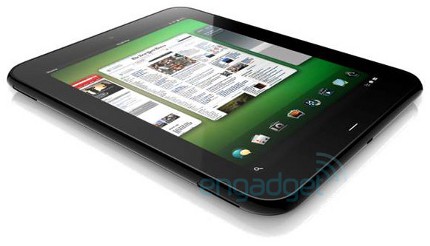 Obviously a release date late in the year would put the tablets up against some pretty stiff competition from RIM and Motorola, as well as from the rumoured Samsung Galaxy Pad 2 and Apple iPad 2.
Otherwise, details are pretty slim, although the renders do show off a button-less design, a front-facing camera, a micro-USB port and what appears to be a three-speaker design.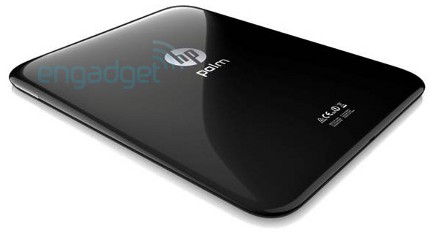 At first glance, it looks like this might be exactly what HP had planned for its February 9 webOS event, but apparently the company has something else up its sleeve. The world's largest PC manufacturer fired back at Engadget with a new invitation to its event, promising that we haven't seen the 'latest' just yet. This could mean that the renders and details are out of date, or that HP has another surprise in store - a webOS powered netbook, perhaps?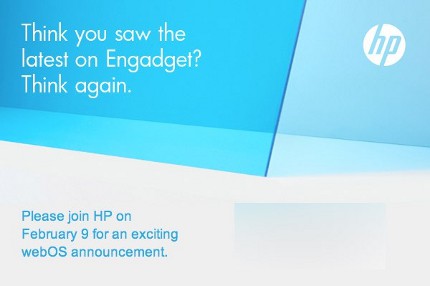 All we know for sure is that we won't have to wait long to find out what HP has planned for its mobile platform.