As the tablet market starts to develop, it's easy to spot a pattern starting to develop - ARM SoCs running some version of Google's Android OS. In fact, the chip designer seems to have the market pretty much tied up.
However, it looks like Acer is planning on walking a slightly different path. According to IDG, the company is planning to launch two or three slates in the first half of this year with a little twist.
The devices will come with 7in and 10in screens and be powered by quad-core processors from Intel's recently released Sandy Bridge family running some flavour of Android.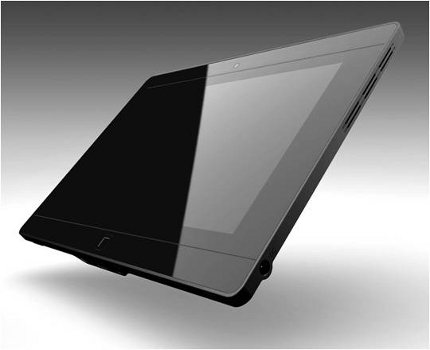 According to one of the company's sales managers in Taiwan, Lu Bing-hsian, the tablets "are aimed at phasing out netbooks. That's the direction of the market", referring to the prediction that touch-based slates will begin to replace the mini-laptops.
Unfortunately, Lu declined to disclose any more details although he did mention that the slates would run faster than Windows laptops and would be targeted at the 'common user', not gamers.
Frankly, the impressive performance of Intel's Sandy Bridge CPUs seems like overkill for this type of device, and even the low-power variants are likely to sap several times as much juice as a dual-core ARM SoC like NVIDIA's Tegra 2. Whether or not Acer is able to put all of that horsepower to good use obviously remains to be seen.
Unfortunately there are no more details on these mysterious tablets, but we're sure to hear plenty more on Acer's ever-expanding portfolio of slates in the coming months.