Dell may have been fairly guarded on its long-term tablet plans so far, but it looks like the company is all set to add a new 10in device to its mobile family.
President of Global Consumer, Small and Medium business divisions, Steve Felice, told IDG that "you'll see for sure a 10-inch [tablet] from us next year". Though specific details were thin on the ground, he did mention that Dell would be shipping devices with both Windows and Linux. However, Felice expressed concern over the suitability of the desktop version of Windows 7 for use on tablets.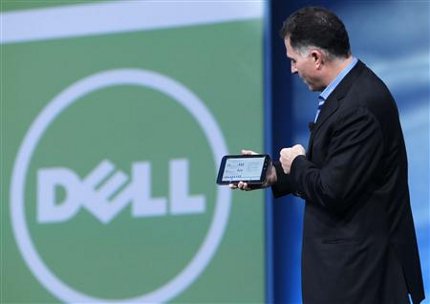 At the same time, VP of the company's Experience Design Group, Ed Boyd, added that "there is a tremendous amount of pent-up demand for a Windows [tablet] so you can run productivity applications. Unfortunately, it won't happen until the Windows 8 time frame".
A 10in device from Dell will join its range of three and four inch smartphones, the five inch Streak and the seven inch tablet that Michael Dell flaunted a month ago. However, Felice indicated that the largest of those devices wasn't a certainty yet, commenting that "it's possible" that it will be released in the future.
He also made it clear that tablets had a great deal of momentum at Dell, and that "you're going to see a pretty fast development cycle from Dell and you'll see more products next year".