Unbreakable tablets
Nicholas Negroponte, the CEO of the One Laptop Per Child (OLPC) non-profit organisation, has said that the firm is currently working on a tablet version of its kiddie computer, which he says will be "unbreakable."
Negroponte admitted that plans for a double-screened e-book-type device for the second generation of XO laptop had been scrapped - likely due to cost constraints - but said OLPC was focusing its efforts on building a 3.0 version of the device which would be "more like a sheet of paper."
In a challenge to all the little vandals out there, Negroponte said the 1/4in-thick, waterproof, full-colour, reflective and transmissive device would be "completely plastic and unbreakable." He added that it would have no bezels or holes, would use just one watt of power, cost a projected $75 and be ready in 2012.
With 1.1 million XO Laptops in circulation and another 400,000 to 700,000 on the order books, Negroponte says the firm's goal of establishing OLPC as a concept has been achieved, despite the fact it never quite managed to produce laptops for less than $100, as was its initial aim. The firm has also managed to dole out over a million e-books to kids.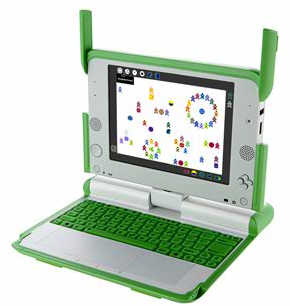 Negroponte further stated there was really just one question people kept asking and that was how the firm managed to fund its projects. He said that, as it turned out, it wasn't actually as hard as one might think, as the total cost of ownership, including buying the laptop, maintaining it and connecting it to the Internet was just $1 per week, per child.
Stating that whilst this may be considered a bit steep for some of the world's poorest countries, it wasn't "outrageous" and that the issue now was how to "front the money."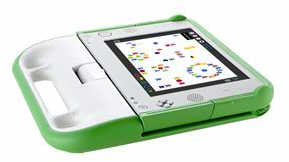 Thanks to OLPC, Uruguay has recently become the first country in the world where every child has indeed been given a laptop, whilst the firm is also concentrating a lot of effort on Rwanda, Afghanistan and north-western Pakistan. Negroponte also said the OLPC had recently received permission to ship laptops to Gaza, and will begin deployments imminently.
OLPC, which uses ARM chips inside its machines, competes with Intel's for-profit Classmate PCs.