Hey look, not only Apple do good looking notebooks!
The latest in Dell's range of XPS notebooks has today launched via its website. The XPS M1530, available from £699 packs a feature list that would please most.
With plenty to write home about, the M1530 boasts up to a 2.60GHz Core 2 Duo T7700 processor, up to 4GBs of Dual Channel 667MHz DDR2 memory, a 256MB NVIDIA GeForce 8600M GT, a 15.4" LED back-lit screen and up to 320GBs of hard disk space. It'll even give you the option of a 64GB solid state drive as well as other optional extras such as a Blu Ray drive. HDMI output comes as standard.
The new notebook weighs in at a starting point of 2.62kg. Though not as light as had previously been rumoured, it's a reasonable weight for a notebook that packs in so many features.
Available in Tuxedo Black and Crimson Red, the M1530 is quite the looker too.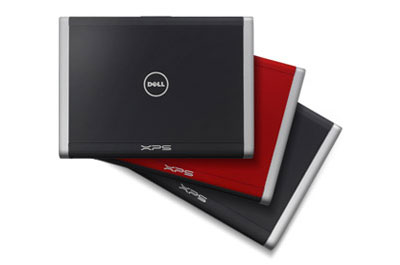 Unfortunately for me, I just so happened to purchase a new Inspiron 1520 last week!
Official product page: Dell.com