AMD and Nvidia have just released new driver packages for their graphics cards. Both sets of drivers are headlined as providing optimisations for Watch Dogs 2. Watch Dogs 2 was released on PCs today after being available on consoles for a week or two. Beyond this singular common title, the drivers from the respective red and green teams provide optimisations in other games plus an assortment of fixes. Let's look at the updates individually…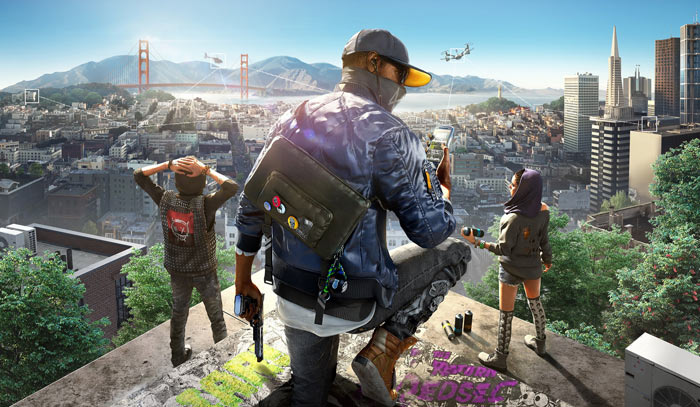 AMD Radeon Software Crimson Edition 16.11.5 drivers
This is described by AMD as a Windows Hotfix driver. Its highlights are few; it offers support for Watch Dogs 2, and it includes a new AMD CrossFire (DX11) profile for Dishonoured 2. Dishonoured 2 had newsworthy poor performance at launch but the latest beta 1.2 patch is said to be a step in the right direction. AMD's new driver optimisations should help further, of course.
AMD has fixed a couple of annoying sounding CrossFire-related flickering graphics bugs in Battlefield 1 and The Division. A number of known issues are detailed, mostly in configurations using CrossFire, hybrid graphics, and the Vulkan API. You can get this AMD Radeon Software Crimson Edition 16.11.5 driver directly by scrolling half way down the release notes page.
Nvidia GeForce Game Ready 376.09 WHQL drivers
Other than being 'game ready' for Watch Dogs 2, this driver is optimised for Dead Rising 4, and Steep. The GeForce driver optimisations for Watch Dogs 2 allow gamers to make the most of the 20 graphics settings and the significantly higher level of detail available in the PC version of the game, says Nvidia. Watch Dogs 2 supports HBAO+, HFTS, PCSS, TXAA on Nvidia hardware and it is in line to get Ansel support added at a future date.
Capcom's Dead Rising 4 is available from 6th December via the Windows Store. Nvidia recommends a GTX 970 or better for this game, as well as this new driver.
Nvidia previously offered an optimised driver for the Steep Open Beta. The final release of the game is due on 5th December and 376.09 WHQL offers 'game ready' support for it. It is recommended that you use a GTX 980 or GTX 1060 to enjoy this game.
As usual you can download Nvidia's newest driver via the GeForce Experience companion software. You can also search and download the driver here. Full driver release notes are available in this PDF file.