As many readers will be aware, the SIGGRAPH 2015 conference is currently taking place at the Los Angeles Convention Centre in California. Last week Nvidia was teasing its upcoming presence at the world's top computer graphics conference, asking us "Is it real or is it rendered?". It promised to show us how architects and product design teams are bringing their visions to startling reality thanks to new Nvidia technology.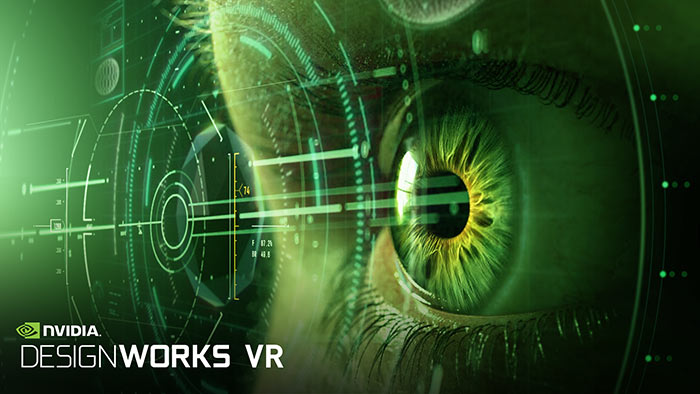 Over the last couple of days Nvidia has published a series of blog posts about the projects and technology being demonstrated at SIGGRAPH 2015. Out of the four posts since SIGGRAPH kicked-off three have been about its newly unveiled DesignWorks VR which is said to be "bringing virtual reality to professional design".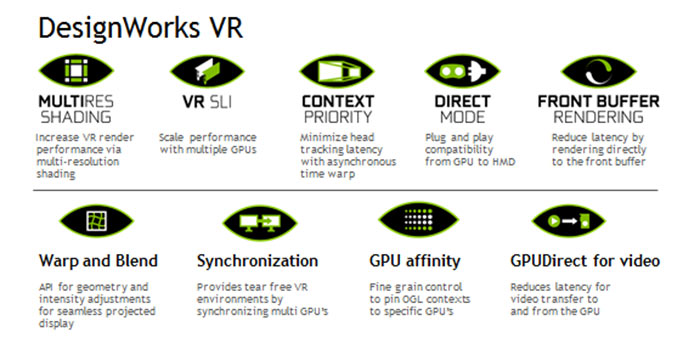 DesignWorks VR is Nvidia's set of APIs, libraries and features that enable both VR headset and application developers to deliver high-quality VR experiences. As mentioned above, Nvidia is so confident of its rendering quality that it is challenging professionals at SIGGRAPH 2015 by quizzing them – is it real or is it rendered?
The new professional graphics initiative is aimed at developers who want to make highly accurate and realistic looking environments and objects for VR applications and for VR headset displays.
Nvidia gave an example of the use of its software and hardware in product design. Ford Motors is using the new tools from DesignWorks VR in combination with Autodesk VRED 3D visualization software and high-end Quadro M6000 graphics cards to work on digital prototypes before it commits to making physical prototypes of cars.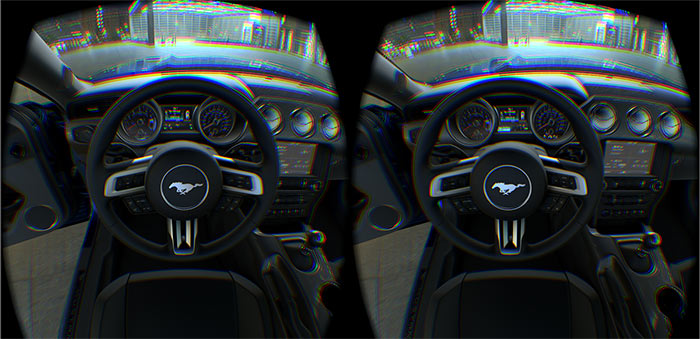 Thanks to the photorealistic imagery via DesignWorksVR the automobile designers can drill down through the VR prototype to see how different structural forms and combinations of materials would look in the 'real world'. Nvidia says the Ford designers have been comparing things such as "the texture of the dashboard or upholstery… positioning or shape of individual design elements". In addition to making the Ford digital prototypes closer to reality, Nvidia DesignWorks enables "substantial performance improvements to make the demo smooth and interactive."
Nvidia's DesignWorks VR has also found favour in creating immersive imagery that is distinctly unreal. It is demonstrating interactive cinematic VR on Oculus Crescent Bay prototype headsets with visuals from the Thief in the Shadows production. Weta Digital and Epic Games created this immersive VR experience, set in a dragon's lair.
DesignWorks VR is built upon the existing GameWorks VR SDK for game developers, with improved support for OpenGL, and features critical for professional VR applications.
More comfortable VR displays
Another interesting development demoed by Nvidia at SIGGRAPH is its coloration with Stanford University in making a more natural and comfortable VR headset. This development isn't about adding extra padding or breathable organic material, it's about generating many more images per second to create a 'light field' of images for each eye. The multitude of images allows you to shift focus much more naturally than a simple 2-screen / 2-image VR goggles setup. You can read more about that development on the Nvidia Blog here.