Introduction and Graphics Cards
The every friendly ASUS - still the worlds largest purveyor of PC components - sent over their Computex 2004 lineup in handy Word format for us to digest, since we aren't making the trek to Taiwan this year. So without any further blathering from me, here's a quick article on what they're showing off as we speak.


Graphics Cards
As expected, their flagship cards based on ATI's Radeon X800 XT Platinum Edition and NVIDIA's GeForce 6800 Ultra are the main attraction. The X800 XT PE card is the X800XT/TVD/256MB and looks like so.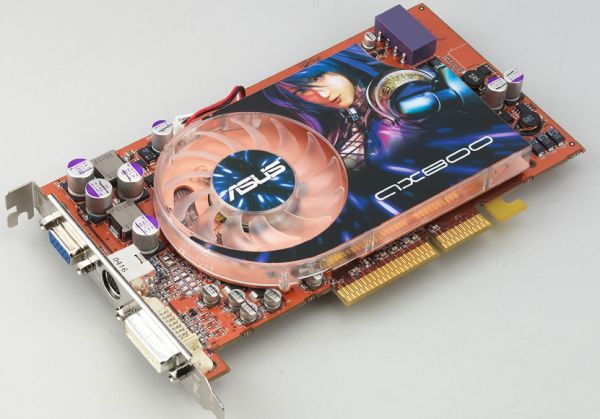 It uses the ATI reference cooler on the same salmon pink PCB colour that their 9800XT uses, with single molex power and single DVI, single analogue and VIVO.

The ASUS V9999 Ultra Deluxe 256MB uses the 6800 Ultra SKU, as mentioned.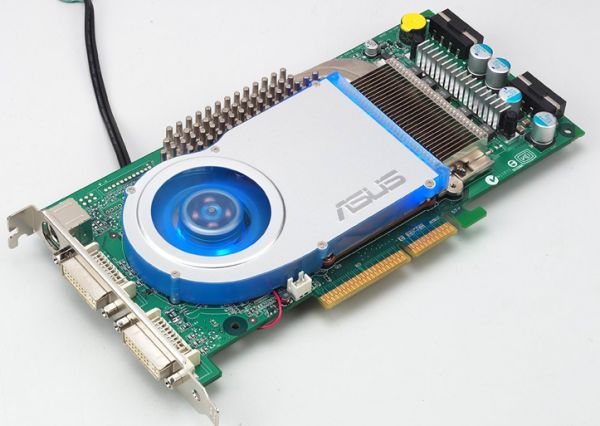 It uses the reference cooler and ASUS's own fan design, with the familiar dual-DVI and dual-molex power.