Nvidia has just released its new GeForce 337.50 Beta Performance drivers, which offer a headlining frame rate increase of up to 71 per cent, depending upon your PC configuration and game choice. The drivers are available now, automatically through the GeForce Experience app, which is also today majorly updated as it reaches version 2.0.
GeForce 337.50 Beta Performance Drivers
As mentioned above, these new GeForce drivers might give you a performance boost of up to 71 per cent depending upon your game. They include performance optimisations for DirectX 11 and SLI configurations, new SLI profiles and stereoscopic 3D Vision optimisations for better looking DirectX 10 and 11 3D games.
Nvidia explains the big boost in performance in this driver as down to "remaining laser-focused on DirectX 11 (and the forthcoming DirectX 12)". The optimisations benefit all DirectX 11 titles in existence and those in the pipeline. Nvidia compares and contrasts its optimisation effort to AMD's Mantle API which only offers optimisations for its "latest and greatest graphics cards".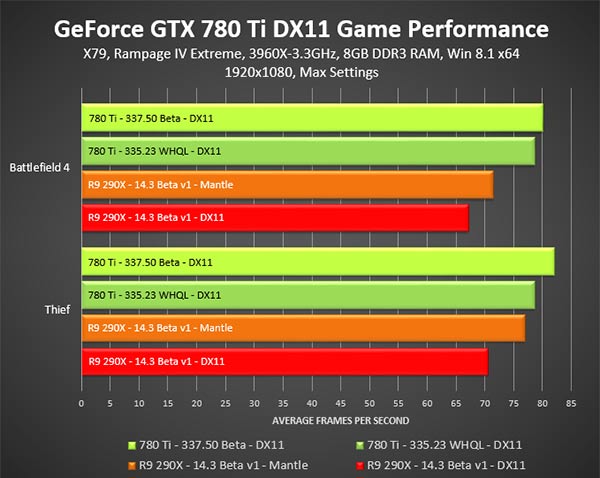 A chart above shows performance increases following the update from the 335.23 WHQL driver to the new 337.50 Beta compared to AMD's Mantle updates. However Nvidia's driver also brings notable boosts to other games including Assassin's Creed IV: Black Flag, Batman: Arkham Origins, BioShock Infinite, Call of Duty: Ghosts, Far Cry 3, Hitman Absolution, Sleeping Dogs, Sniper Elite V2, Titanfall, Tomb Raider, and Total War: Rome 2 and more.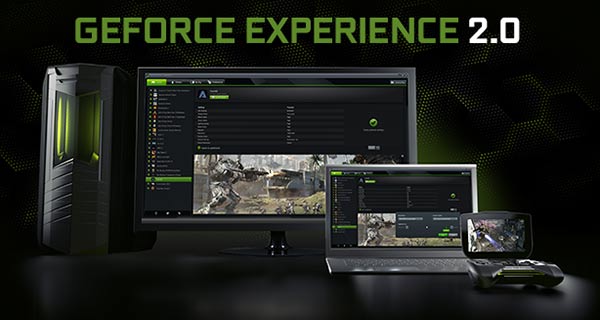 GeForce Experience 2.0
This major update to the game optimisation and accessory program from Nvidia includes ShadowPlay desktop capture and advanced Twitch streaming control. It also adds functionality for GeForce GTX toting notebook users including ShadowPlay and SHIELD GameStream (but no desktop capture on notebooks).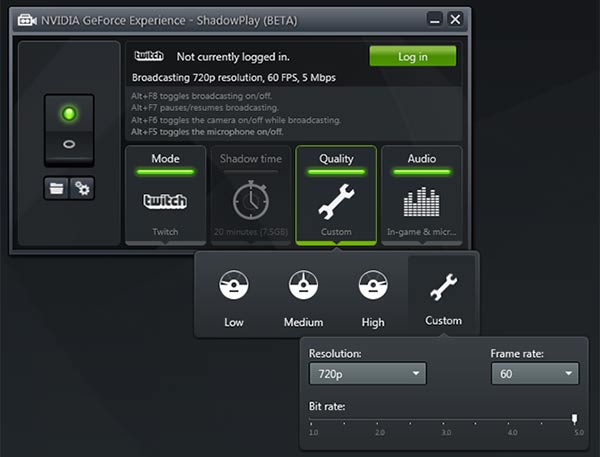 ShadowPlay's expansion of features enables capture of still and moving images of in-game action which includes "Minecraft, OpenGL Unity games, older games, popular indie games, and anything else you can think of." It is also suggested that this feature can be used to record and produce tutorial videos.
The new Remote GameStream function for SHIELD owners lets desktop and notebook users stream gameplay to their handheld anywhere where there is a perky enough internet connection. If you are interested in these new functions and the game optimisation library settlings on offer from the GeForce Experience 2.0 head over here to download it.