Leading manufacturer of motherboards and graphic cards, Gigabyte, wrote to us today telling us breathlessly about seeing two world record 3DMark benchmark scores broken. Both the record breakers utilised the Gigabyte Z78X-OC motherboard at the Gigabyte Retro OC Contest during the recent CES Las Vegas.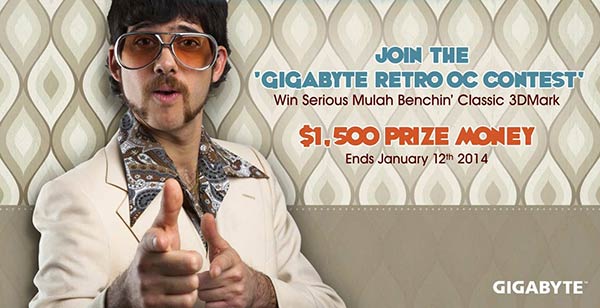 The 2014 Retro OC Event was held at Caesar's Palace during this year's CES and attracted "some of the world's best overclocking talent," from around the world, competing against one another with the aim of attaining the highest score in 3DMark01 through to 06. Processors, memory, SSDs and power supplies were provided by co-sponsors Intel, G.SKILL and Enermax alongside Gigabyte's own motherboards and graphics cards.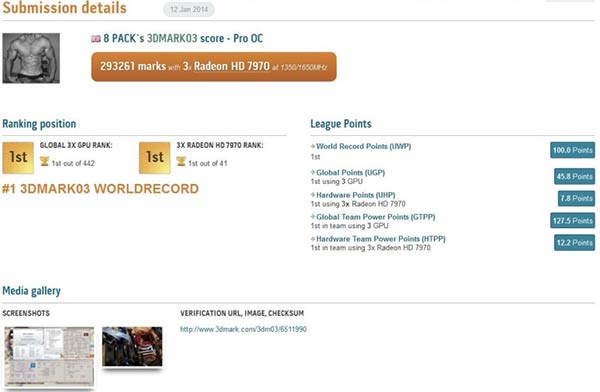 Overclockers 8 Pack and Vivi set new records for 3DMark03 and 3DMark06 respectively. Gigabyte informs us that 8 Pack, from the UK, achieved his astonishing score of 293,261 in 3DMark03 by using three liquid-cooled Radeon HD 7970 running at 1,350/1,650MHz.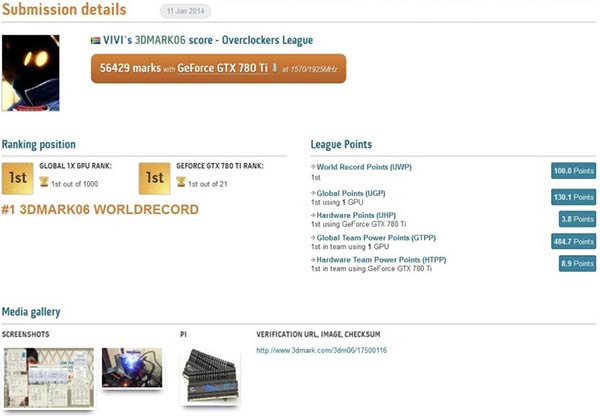 Second placed overall contestant Vivi, from South Africa, achieved her 56,429 points 3DMark06 score using a liquid nitrogen-cooled GeForce GTX 780 Ti running at 1,570/1,925MHz.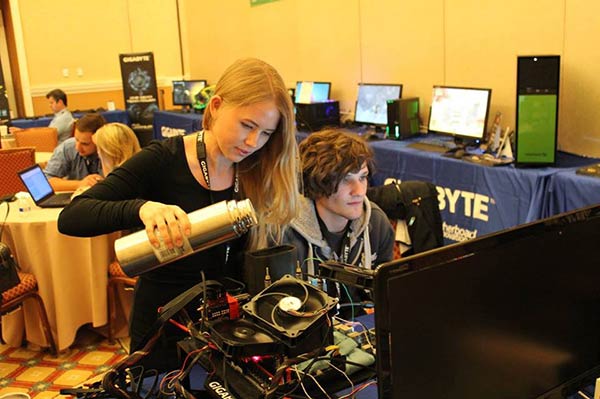 The complete list of Retro OC Winners is as follows:
1st Place - $500 – 8 Pack
2nd Place - $400 – Vivi
3rd Place - $300 – Xtreme Addict
4th Place - $200 – littleboy
5th Place - $100 – laoshu1919
Gigabyte also held a Retro photo contest on Facebook where fans were invited to submit photos of their 'Retro' looking self whilst holding a Gigabyte motherboard. Contest winner Charles Terell was awarded a GIGABYTE Z78X-UD7 TH motherboard. If you are interested in viewing all the dodgy submissions of this contest you can do so here.