We've already experienced the joy of an AMD Radeon HD 7970 cooled by a top-notch heatsink and fan configuration, but air cooling won't be to everyone's taste.
If you're looking for something to integrate into your existing liquid-cooled system, PowerColor will soon have a solution in the form of the Radeon HD 7970 LCS.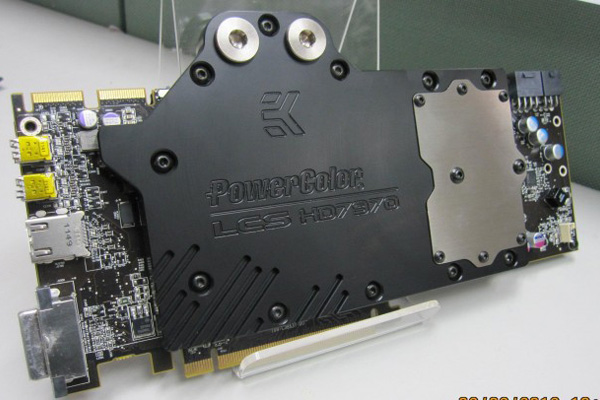 The card, pictured above in pre-release form, features a single-slot EK waterblock that would go nicely with a single-slot I/O bracket should PowerColor choose to use one.
The base of the waterblock is made of nickel-plated electrolytic copper while the top is made of an Acetal material. It's designed to offer full-board cooling - including GPU, RAM and VRM - and uses standard G1/4 threaded fittings.
PowerColor hasn't yet provided any concrete details - clock speed, price and release date remains a mystery - but seeing as AMD's 28nm GPU is known to overclock particularly well, the LCS Edition could easily ship at 1,000MHz right out of the box.