Here it is folks, the one you've been waiting for. Our ASUS ROG ARES competition has come to an end, and the lucky winners have been drawn.
And yes, we did say winners - plural! Knowing that many of you will be disappointed not to have landed the card, ASUS has thrown in prizes for a runner up and a runner up to the runner up too!
Before we name names, a look at the prize once again: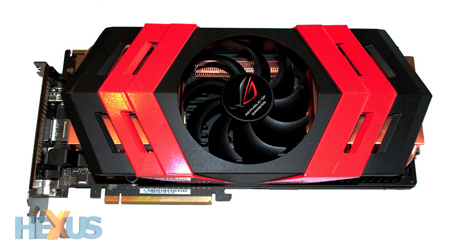 When asked to complete this sentence; "I can't afford £1,200 worth of graphics card because...", Mr Bresland continued:
"...I have invested all of my available funds into putting a crack squad together for the purpose of R&D of my own top-secret graphics card project, and inspirational jazz/hip-hop fusion bands for the dev team's group bonding picnic don't come cheap. However, this had turned the team into an unstoppable working force, so we made some cut backs and gave it our full 62 per cent effort, and i'm proud to say we've completed the card ahead of schedule.

We weren't planning on showing this to anyone until CES 2011, but figured that as it's HEXUS, we'd like you guys to be the first to get a chance to see it.

So i present to you "THE MONSTROSITY"
As you can see it's dual slot card, so be aware the slots closest to the card may be obstructed. It comes fully loaded with extra RAM, three processors, a unique double-fan design, and only needs one four-pin molex to power it. It's Amazing i know!! That's why we made it.

Unfortunately, as this card is so far ahead of its time, no motherboard supports its SLI AGP design yet, and thus i need a new graphics card to tide me over until they catch up with our tech advancements.
Top effort, Adam, and congratulations!
But that isn't the end of this giveaway. For second place, we're throwing in an ASUS shirt, a USB stick and a random item from the drawer of ASUS's component product marketing guru Iain Bristow (seriously, even we don't know what it is). For third place, we're also giving away another ASUS shirt.
The winner of the second place prize is... Mr David Lewis, who submitted the following heartfelt account:
I've been dreaming of ARES since it was launched and apparently called out "ARES" in my sleep, leading my wife to believe I'm having an affair with "ARES!" If she learns I've spent £1,200 on ARES she'll shove ARES right up my ASUS! Worth it if that were all, but she wouldn't even remove it from the box! After 36 years of marriage you think she would understand. Maybe if I bought her one for Christmas, placed it inside the packing case of a new vacuum cleaner so it looked like an accessory, then I could nab it as she wouldn't know what the hell it was!!!
The winner of the third place prize is... Chris Sibbald, who frankly told it as it is:
I'm an unemployed student who just failed his third year of university and now has over £10,000 worth of debt and a laptop that can't even play Modern Warfare 2.
Congratulations to the winners, a big thank you to all who participated, and of course an even bigger thank you to ASUS's Iain Bristow (pictured) for supplying the prizes.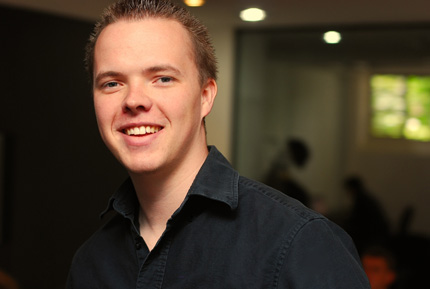 If you didn't win this time around, don't worry, you'll have a chance at another HEXUS competition in the very near future...