AMD has released the September issue of its Catalyst drivers, and while there aren't any new features, the company has delivered a couple of performance tweaks.
The biggest improvements will be seen in Stalker: Call of Pripyat, where owners of Radeon HD 5800s in single-card and CrossFire configurations should see frame rates increasing by up to 20 per cent with anti-aliasing enabled. Those with single or multi-GPU Radeon HD 5700 set-ups will also see up to 12 per cent better performance under the same conditions.
The other major set of improvements are for The Chronicles of Riddick: Assault on Dark Athena. Owners of HD 4800, HD 5700 and HD 5800-series GPUs in single-card or CrossFire configurations should see performance increasing by around 4 per cent.
In addition, Catalyst Application Profiles (CAPs) for Aliens Vs Predator, Battlefield: Bad Company 2, F1 2010 and Kane & Lynch 2 will be included in the package, as well as a few other fixes.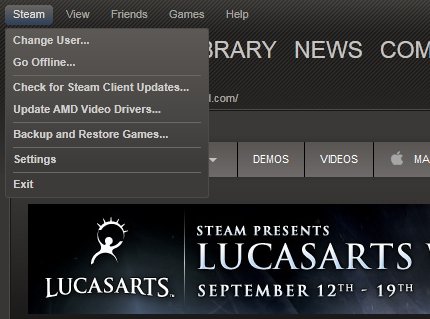 However, the big news is that the drivers are now available through Steam. AMD announced the partnership with Valve yesterday, but at the time there was no sign of the drivers. After a client update, the option to install Catalyst 10.9 will now appear under the main Steam menu.
Once you click the button - which is obviously not compulsory - the Catalyst Install Manager launches as normal, though unfortunately there doesn't seem to be an option to select an advanced or custom install.