Sapphire has today announced the HD 5770 Vapor-X, a custom take on AMD's mid-range ATI Radeon HD 5770.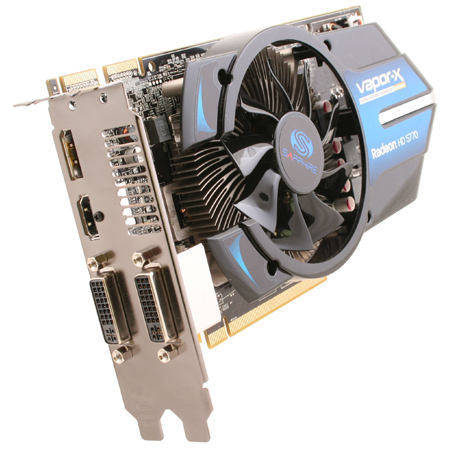 The card, pictured above, arrives shortly after the introduction of the HD 5750 Vapor-X and promises "the same value for money performance as the standard model, whilst working at lower operating temperatures and significantly more quietly."
Sapphire ships the 40nm card with a GPU clocked at 860MHz - a minor 10MHz overclock - and 1GB of GDDR5 memory operating at an effective 4,800MHz.
What's more likely to interest consumers, however, is Sapphire's assurance that "the card will run quieter than the standard model", provides additional headroom for overclocking, and "runs 9°C cooler than the reference design". That's according to Sapphire's internal testing, at least.
If the price is right, this could easily become the HD 5770 of choice.