You may be wondering from the title, is it actually possible to see invisible glass? And even if so, what exactly is invisible glass?
It is the latest technology from Nippon Electric Glass, which offers much of the anti-reflective properties of a matte display, whilst providing the finish and light-dispersing qualities of a glossy panel, which bolster colour intensity and contrast. The technology isn't perfect and reflections are possible, however there's a much greater chance that you might walk into a window pane made from this stuff than the regular old glossy glass that we're used to.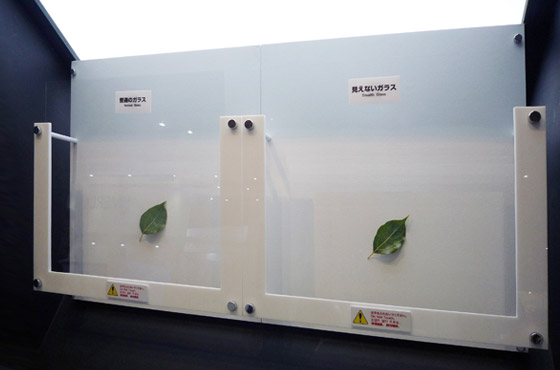 The glass tech can currently be found protecting art pieces and camera sensor covers, however it's the hopes of Nippon Electric Glass that this product will eventually find its way onto smartphone displays, which would no doubt result in a very appealing display. We suspect one big hurdle the firm will have to jump is that of strength; however the technology involves the application of dual-sided external coatings (30, to be precise) and so perhaps teaming up with a firm such as Corning wouldn't be a bad idea.