Joining the likes of Toshiba, who revealed an amazing 498ppi, 6.1in panel towards the end of last year; LG has announced a new 5in 1080p display, with general availability scheduled for later this year.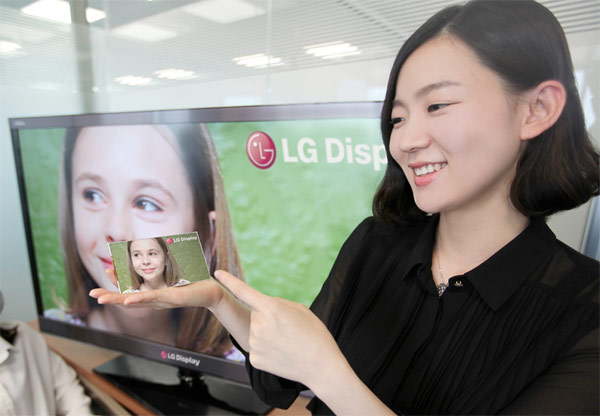 The new display is based on Advanced High-Performance In-Plane Switching (AH-IPS) technology, offering the benefits of IPS that we know well, whilst claiming to offer improved response times, brightness and power consumption, "As smartphones become increasingly valued for how well they do multimedia and with the rapid growth of LTE enabling faster large file transfers, our new 5in Full HD LCD panel is certain to prove a significant asset to the mobile market," said Sang-Deok Yeo, CTO and Executive Vice President of LG Display.
Whilst LG has no doubt pulled off quite the impressive engineering feat and, certainly a 5in display is more suitable for mobiles than Toshiba's 6.1in offering, we are struggling to imagine a device any bigger than Samsung's GALAXY S III, with a 4.8in display, as it begins to reach the limits of one's palm size. At 5in, the new display is heading towards GALAXY Note territory, sitting in a dead gap separating a palm comfy smartphone from a more functional device such as the Note.
Time will tell if this display becomes a hit in the mobile market, certainly its 1080p credentials may help and, if smartphone manufacturers are willing to drop hard buttons for soft ones, this could go some way to compensating for the increased display size.