It had been rumoured for quite some time that AMD was looking to make use of ARM IP, which the firm has long held a licence for. Would AMD use ARM to help break into the ultra-mobile market? Perhaps an ARM core for smart power management much like NVIDIA with its Tegra? The answer is none of these things, at least for now, instead, AMD plans to use the ARM Cortex-A5 core to enable TrustZone security on future APUs.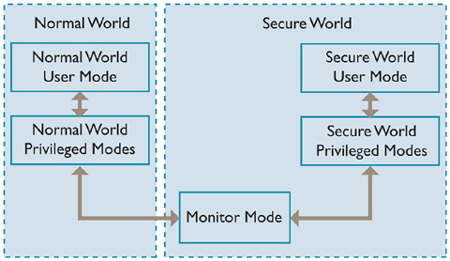 TrustZone is an ARM alternative to Intel's Trusted Execution Technology, found on many of the firm's current Ivy Bridge processors that can be used to enable secure card payments and provide internal DRM protection, something which has been demonstrated by Intel on some of the latest Ultrabooks. The technology works by providing a secure perimeter fence around all components that require DRM protection, ensuring that only privileged code is granted access.
By integrating an ARM Cortex-A5 core, AMD is bringing ARM's smallest ARMv7 applications processor into the design, along with support for TrustZone, essentially creating a dedicated security processor. For AMD, this saves the firm the tedious effort of creating a new security standard and integrating the new technology into its current APU design.
AMD claims that it will initially target its low-end Brazos range of APUs, suitable for tablets, before eventually rolling the new tech out to its entire line-up. Somehow we can see TrustZone finding its way onto the rumoured 'Liverpool' PlayStation 4 APU. We also wonder, with an A5 on-board, will AMD eventually find other uses for the core? We'll hopefully begin to find out sometime next year.