Intel and AMD may be battling for the desktop-performance crown, but believe it or not IBM holds the record for the CPU with the highest clock-speed. Even though it was announced back in July, the company has been going into more detail on the processor at the Hot Chips conference this week.
The quad-core z196 runs at an astonishing 5.2GHz, taking the title from IBM's own 4.7GHz Power6 CPU. The new chip contains 1.4 billion transistors - 300 million more than Intel's six-core desktop CPUs - on a 512mm2 package made using a 45nm manufacturing-process.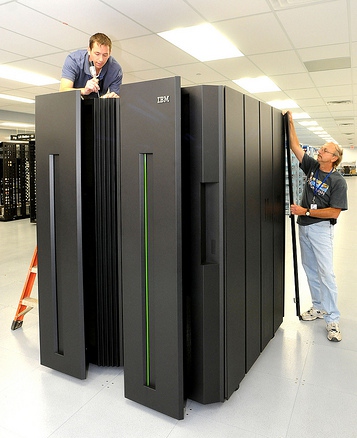 Each core has been given 1.5MB private L2 cache as well as access to 24MB shared L3 eDRAM cache. Somewhat uniquely, the z196 also has access to a fourth layer of cache off-chip. Six of these CPUs can be installed into a multi-chip module (MCM) and will connect to each other through two controllers with a total of 192MB shared L4 cache via a 40GB per second link. Apparently the processors are so fast that this extra level of memory is necessary to ensure that they are constantly fed with data.
Another relatively unusual feature is the use of the CISC-based z/Architecture, as opposed to a more common RISC ISA. CISC has largely been superseded by RISC, but is still useful for certain operations that require very large amounts of memory to properly run.
According to the presentation, the z196 will find its way into IBM's Z-series mainframes and should start shipping at some point in September.