UK-based hosting company, Bytemark, has found a whole new use for Intel's low-power Atom processor. The chip, commonly used in netbook devices, is being used to power Bytemark's lowest-cost dedicated server.
According to Bytemark, it's "pushing the boundaries of what Intel Atom was intended to do", and it's passing the benefits on to consumers. It states that Atom's low-power footprint results in savings for Bytemark, which it can then pass on to consumers in the form of cheaper dedicated servers.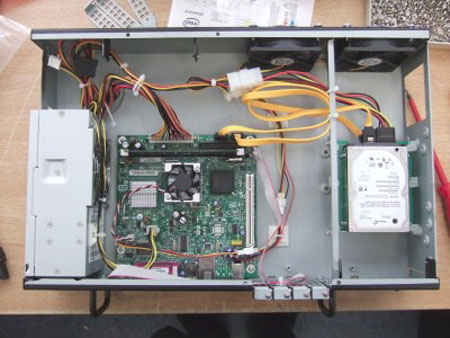 An Atom-based server, pictured above, is available at an annual cost of £495 with no setup fee. The box features a 1.6GHz Atom N230, with 2GiB of RAM and 200GiBs of storage. Bytemark states "its speed will be comparable to that of a really fast Pentium 3 or low-end P4/Pentium, so should be an obvious upgrade from a virtual machine."
At that price, it doesn't seem an entirely bad idea. Atom-based dedicated servers, who'd have thought?
Official product page: Bytemark.co.uk/Atom