Following on from the Reserator XT we have the next well lubricated product from Zalman this year. The catchy product name ZM-GWB8800-GTX adorns the brand new NVIDIA's 8800 GTX water cooler block.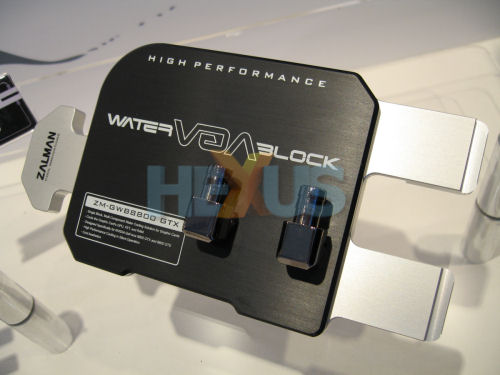 Click for larger image



The pure aluminium block features a two-tone colour scheme with instructions on the front advising that is compatible with both the GTX and GTS variants. It a bit of a puzzle to us though as there's a separate model for the 8800GTS, predictably named the ZM-GWB8800-GTS.

In addition to the water cooling blocks Zalman have also brought a new ram sink to the market, a simple heat sink that covers all the parts the water can't.

We will get one of these in for review in the near future to see just how chilly it makes the DX10 behemoth that is the 8800GTX.