Prolimatech's Genesis CPU cooler looked sensational when it arrived on the market last year, but it looks even better in black.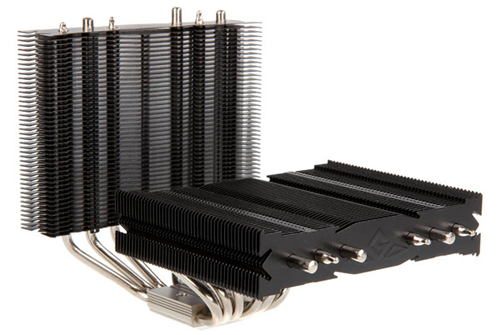 The new revision - dubbed simply the Black Series Genesis - continues to make use of half-a-dozen nickel-plated copper heatpipes connected to two blocks of matte-black aluminium fins.
Designed to cool both the CPU and surrounding components, the horizontal array of fins is angled to rest directly above common heat-producing elements such as system RAM and voltage regulator modules. Prolimatech naturally calls it "the best of both worlds," but while we've yet to run our own real-world benchmarks, we'll admit that it does look spiffin'.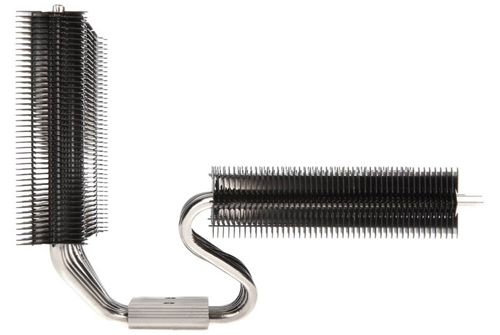 The heatsink measures 146mm x 216.5mm x 160mm in size and weighs 800g, but both of those will go up when you add your choice of 120mm or 140mm fans. A maximum of three fans can be attached, and socket support shouldn't be a problem as Prolimatech supplies all the gubbins required for various Intel and AMD platforms.
It certainly looks unique but it's a bit pricey at £59.99 for a heatsink-only configuration, and the price tag's even less palatable when you consider that the standard silver Genesis cooler can now be had for under £25.