Some of the best-looking rigs we've seen in recent months have been created around Thermaltake's open-frame Core P5 chassis. The enclosure's exposed frame is ideal for showing off your build, but if size and price have been keeping you away, today's arrival of the smaller and more affordable Core P3 could be just what the doctor ordered.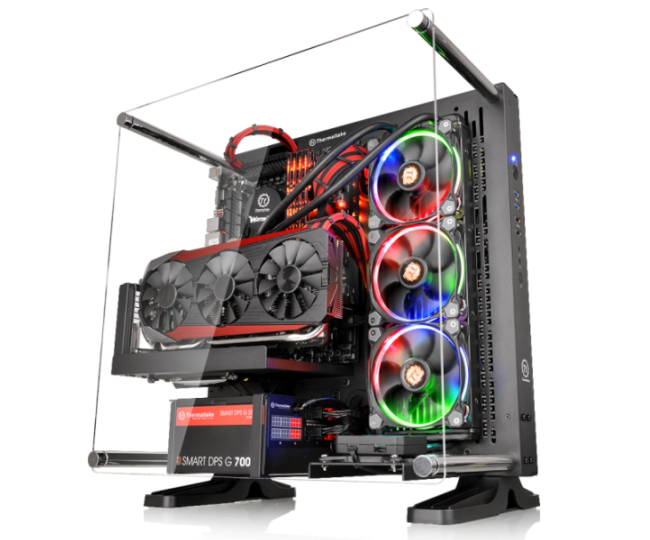 Available to order at a cost of roughly £85, Core P3 is 22 per cent cheaper than its larger sibling and portrays many of the same benefits. These include a choice of horizontal or vertical placement options, as well as the ability to mount the chassis to a wall.
The large acrylic window provides a small amount of protection for your hardware while keeping everything in full view, and as you'd expect from Thermaltake there's plenty of emphasis on high-end customisation. An array of modular brackets and fixings allow for a choice of GPU locations, liquid-cooling opportunities are plentiful and, if you're so inclined, 3D printing templates are available for creating your own mods.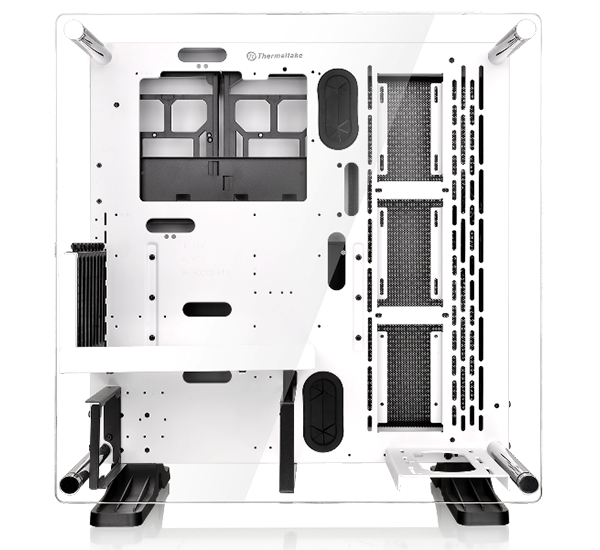 Looking good is the Core P3's primary goal, yet that doesn't imply a sacrifice in hardware support. The 512mm x 333mm x 470mm case has eight expansion slots, can house a 420mm radiator, and provides room for four 3.5in hard disks or five 2.5in SSDs.
CPU coolers can measure up to 180mm tall, while maximum graphics card length is specified as 450mm, or 280mm with a reservoir and radiator installed. To make clear any limitations compared to the larger Core P5, Thermaltake has available a handy PDF comparison chart available to download.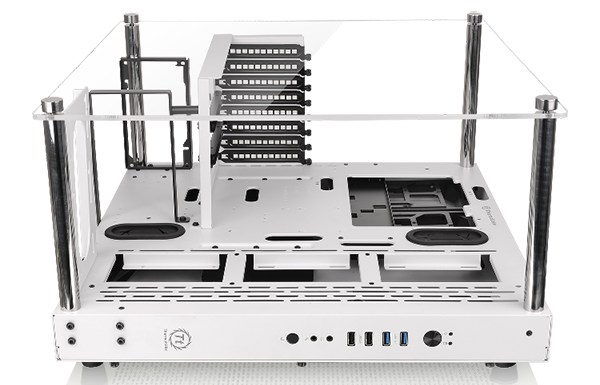 Retailer listings seem to suggest that actual stock is a couple of weeks away, but if you're eager to get to the front of the queue, pre-orders are open at Scan Computers for the two launch models: black and snow edition.
Official product page: thermaltake.com