Today Corsair has announced the new Corsair Carbide Series 200R chassis. This new chassis is aimed at helping PC builders make a low-cost yet high-quality PC with a minimum of fuss. Corsair says it is "Designed for Easy Builds. Less work. More play. Build with the Carbide Series 200R and the only time you'll need to pick up a screwdriver is to install the motherboard." The Carbide Series 200R is also Corsair's lowest-priced chassis; available now, says the firm, for $59.99. The matt black chassis doesn't look at all cheap, I would call it clean and minimal. Check out the pictures below.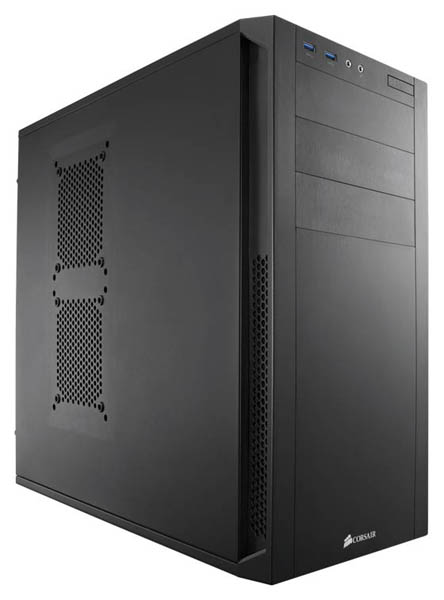 Thi La, Senior VP & GM of Memory and Enthusiast Component Products at Corsair said "The Carbide 200R is a great value case that breaks the mold by offering intelligent features, great cooling expandability, elegant looks, and is extremely easy to build." Ms La observed that "Too often PC builders on a budget are limited to low quality, poor-performing cases with 'extreme' looks. Now they have a clear, refined choice."
Easy builds
Corsair emphasises the easy buildability of the mid-tower 200R. As it says above, the only time you will need a screwdriver is to install the motherboard. Both side panels and expansion slots use thumbscrews. When you install your drives; HDD, SSD or optical, it's also a tool-free procedure. Yes, you won't need to remember to order some or other "kit", or suffer from a "dangler" when you install your SSD in this chassis.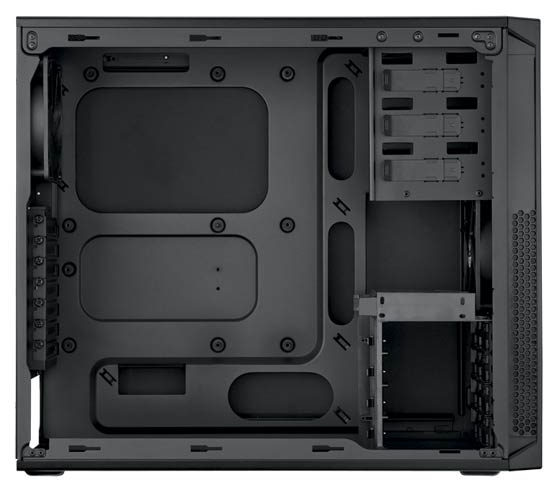 Expandable
Despite the price there is a lot of expansion potential within the case. You can install up to four HDDs and four SSDs at once. There is headroom to install a CPU cooler up to 160mm tall and up to eight more fans within the system case (two are included), depending where you put your HDDs. Seven PCI slots can accommodate cards up to 430mm long (300mm with a drive cage installed). The Carbide Series 200R is compatible with both ATX and MicroATX motherboards.
The 490 x 270 x 560mm Corsair Carbide Series 200R chassis comes equipped with a front panel offering conveniently-placed USB 3.0 sockets (x2), headphone and microphone ports. The same front panel houses a reset button, too.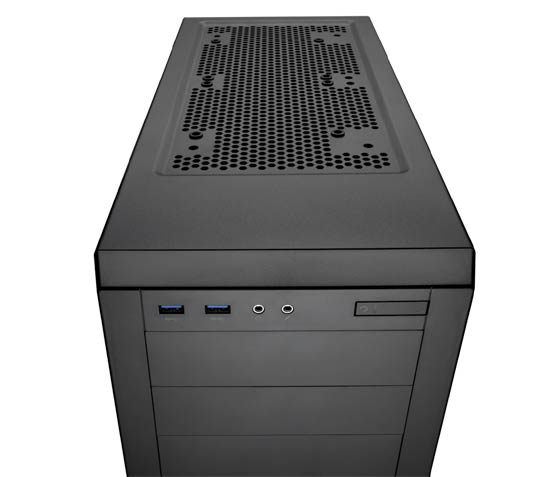 This looks to be a very worthwhile entry-level offering from Corsair. Being old fashioned, I'd like to feel the thickness of the steel from which it is hewn; as it's not mentioned in the specs. The chassis comes with the customary two-year Corsair warranty. At the time of writing I couldn't find the new case listed in the UK but $60US converts directly to £37, with 20 per cent VAT added that would be a £45 retail price.