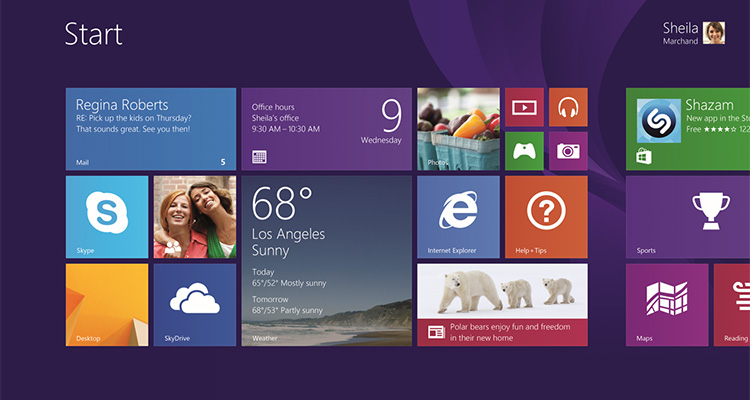 Windows 8.1 is here, folks, and you might think of it as a service pack full of intent. This time around, Microsoft's first major update has been launched to right many of the perceived wrongs in the imperfect operating system that is Windows 8.
The hefty over-the-air update, weighing several gigabytes in size, is the next step in Microsoft's ambition to deliver "one vision, one platform for everything you do."
But having developed a habit of backtracking in recent months, the software giant is having to take a couple of steps back in order to move forward. For the millions of desktop Windows users, that means the return of the Start button (albeit without the traditional menu) and, if the Modern UI just doesn't tickle your fancy, you can now boot straight to the desktop, as well as disable elements of the App Switcher and Charms Bar. Users of keyboards and mice rejoice - this is more like the Windows we know.
Yet the Modern UI shouldn't be overlooked, and for touchscreen users it's better than ever with unified search, new apps, an updated onscreen keyboard, deeper SkyDrive integration and, our personal favourite, new live-tile sizes.
Question is, has Microsoft done enough to sway the doubters and those still sat on the rather comfortable Windows 7 fence? To find out, we're asking you, the readers: are you upgrading to Windows 8.1?
Let us know using the comments facility below, and if you've already made the jump, please do share your first impressions of Microsoft's vision for the future.