Introduction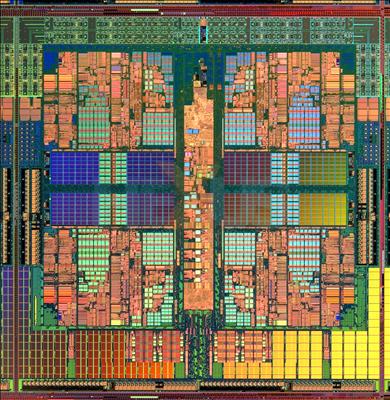 [advert]When AMD invited us to talk about Barcelona with Felipe Payet, worldwide channel market development manager for its Server/Workstation division, we knew we weren't going to be discussing the lovely capital city of Catalonia in Spain.

Instead, the talk was to be about AMD's new, quad-core, Opteron processor - codename, Barcelona.

Clearly, AMD had its own agenda but what we wanted to know is whether or not Barcelona marks the start of the company's fight back against a rejuvenated Intel.

First thing to say is that Barcelona is intended to compete with Intel's quad-core Xeons, the 65nm Clovertown and forthcoming 45nm Harpertown. And, in that battle, AMD reckons it will have the edge since Barcelona, unlike its Intel rivals, is a native quad-core design built as a single piece of silicon.

This brings performance benefits because all four cores can communicate with each other without having to traverse any buses.

Intel's quad-core parts - for desktop systems as well as servers - are based on a pair of dual-core chips put together on a single substrate - an arrangement know as a multi-chip module (MCM).

But the Intel Xeon's cache-coherency scheme requires the front-side bus to be traversed in order to retrieve data - even from the other die on the same package - and that's slower than direct core-to-core communication.

However MCM has benefits of its own. First, the time to market is reduced and that's contributed to Intel's near one-year lead over AMD in quad-core x86 processors. In addition, each dual-core assembly is smaller that a quad-core, so yields are improved and costs reduced.