Following the trail
Intel officially announced the next stage in the evolution of its low-power chip roadmap today, with the launch of the Atom Z670 - codenamed Oak Trail.
Oak Trail is being positioned as a tablet chip, and Kevin O'Donovan, the Intel spokesperson who introduced the chip, reckons its power envelope of around 3W is sufficient to offer "all day battery life".
Three watts isn't bad, but still a fair bit more than ARM-based SoCs, which we assume to generally be sub one watt. Also, many previous generations of Atom have had a TDP of below 3W, but the associated netbooks didn't often offer what was generally recognised as all day battery life, so we'll believe these claims when we see devices.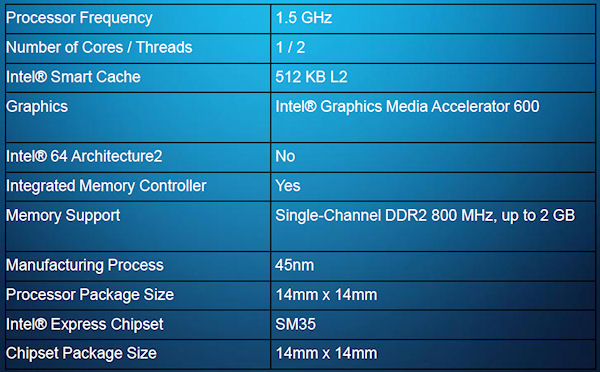 On that note, O'Donovan said we can expect to see Oak Trail devices in Q2, so in the next couple of months. He also explained that it marks a further forking of the low power roadmap, with Oak trail being an evolution of Pine Trail aimed specifically at tablets, that combines bits of technology from Moorestown, such as GMA 600 (PowerVR SGX 535) graphics. It's also an SoC.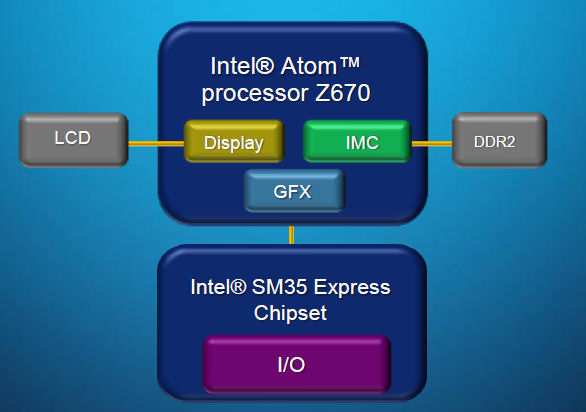 However, there will also be another evolution of Pine Trail coming out in the second half of this year called Cedar Trail, which will be the first to go down to the 32nm process (Oak Trail is 45nm) and should operate at a significantly lower power envelope than Oak Trail. Cedar Trail, however, will be aimed at netbooks.
Having found the evolution of the roadmap a bit confusing, I got the above information after asking for clarification, but one big question remains unanswered for me. If Cedar Trail uses less power than Oak Trail, why is it being targeted at larger form factors?
I think the answer is three-fold. Firstly Oak Trail is ready now, and the pressure is on everyone to be seen to be aggressive in the tablet market, lest Apple completely run away with it. It wouldn't do for Intel to start banging on about netbooks at this time.
However, Intel has done pretty well out of netbooks and it's clearly not ready to throw in the towel to tablets just yet. It sees some unique usage models for netbooks and, unlike in tablets, has a dominant position as the default processor supplier.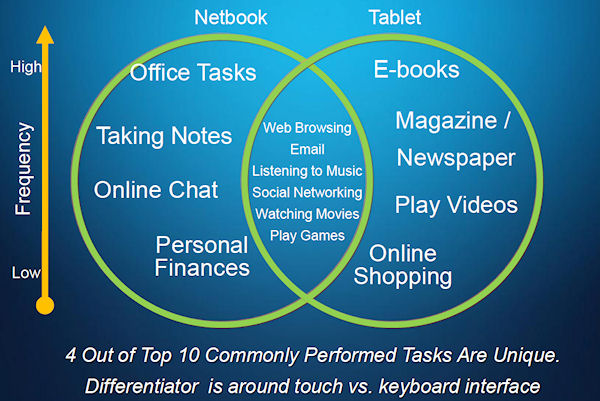 So Intel also has a bit of a dilemma with Oak Trail - it's being launched a fraction of a year before Cedar Trail, which looks on many levels a superior chip for tablets as well as netbooks. Tablets are the form-factor du jour, and if Intel wants to flog some Oak Trails in the next six months (it apparently already has 35 designs in the pipeline) it needs to position it as a tablet chip.